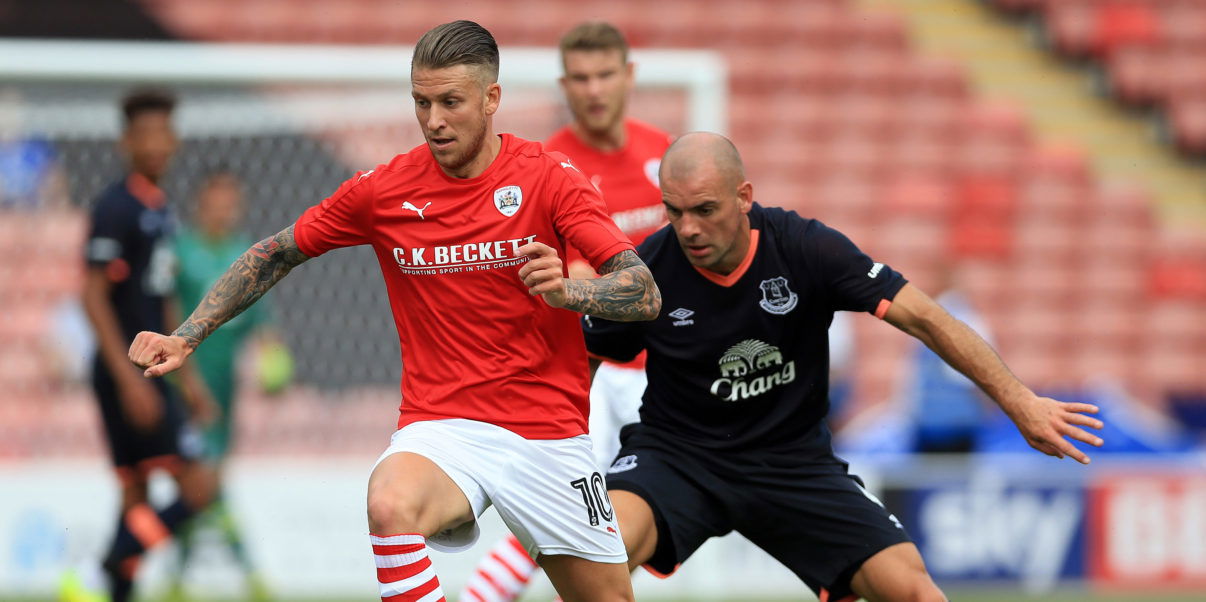 Does Darron Gibson's future lie with Everton?
Four years ago Everton signed Darron Gibson, seems a long while, doesn't it? But in that time, he's amassed just 51 Premier League games.
The Republic of Ireland international joined the Toffees from Manchester United for a fee of just £500,000. However, despite it seemingly looking a decent bit of business, he's failed to make the impact he, and Evertonians would've liked.
He began his career with the Red Devils in 2005 and featured heavily for the club's reserve side for the season. Gibson was a highly rated youngster at Manchester United at 16, he played the 2005/06 season with the reserve side winning the treble.
His efforts received lots of praise, with him being awarded the Jimmy Murphy Award but his career since then hasn't kicked on as well as he'd have liked.
Seven years and two loan spells later, a 24-year-old Gibson saw himself pushed out of Old Trafford after a disappointing term. What once was a highly-rated midfielder, became an injury prone liability.
2012 saw Gibson make his permanent move from Manchester United to Everton, he signed following Paul Scholes' return from retirement after being labelled as surplus to requirements by Sir Alex Ferguson.
After signing in the January window, Gibson appeared just five times before being sidelined through injury. He then went on to complete 90 minutes four times from the final nine games of the season.
Last summer, Gibson's Everton career seemed over. He was caught drink-driving and was returning from a six-month injury lay-off.
This summer, much to everyone's surprise, Gibson signed a new two-year contract, despite missing 644 days through injury and playing just 17 Premier League games in the past three seasons.
Does Gibson's future lie at Everton? Despite signing a new deal this summer, where does Gibson stand amongst the likes of Barry, McCarthy, Gueye, Cleverley and Davies? For me, he's behind all five.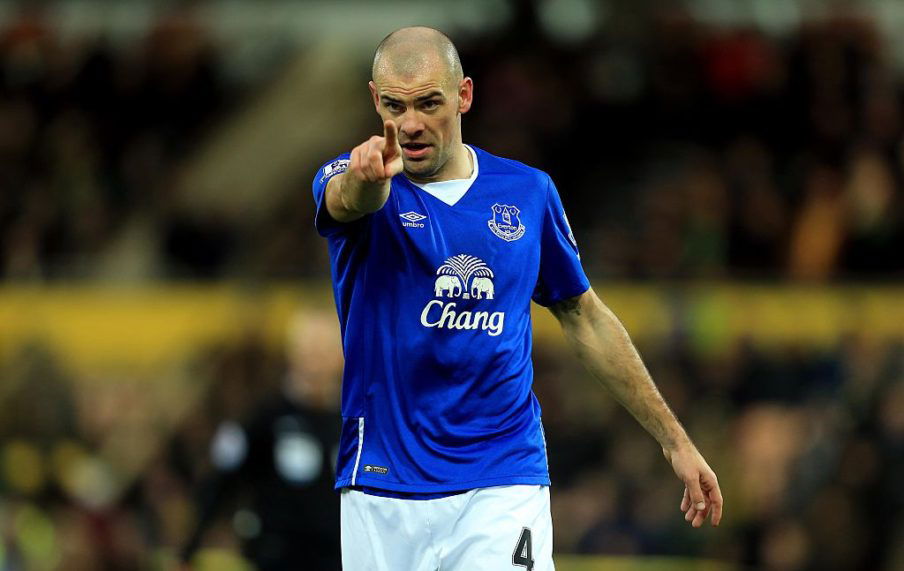 Vs Everton's central midfielders
Premier League games used, with an average per game.
Passing
Successful passes per game: 21.43
Pass completion: 85%
Chances Created per game: 0.57
Key Passes per game: 0.43
Against Barry, McCarthy, Gueye and Cleverley, Gibson finished last season with the lowest average successful passes per game of just 21.43, some way from Cleverley who came next in the order. Barry completed 50, the most of them all.
Gibson did, however, fare a little better in terms of pass completion; he completed 85% of his passes, likewise for Gueye, who both came just behind Cleverley's 87%.
Cleverley once again came out on top, this time in chances created – which may be helped by him often playing from the left last term. He averaged 1.05, some way ahead of Gibson's 0.57. Gibson fared better than McCarthy who averaged a disappointing 0.48, but did finish a distance behind Gueye and Barry.
Key passes were not something for Gibson to shout about either, his 0.43 was behind Barry, Gueye and Cleverley, but was ahead of McCarthy who averaged just 0.41.
Duels
Total duels won: 38.46%
Aerial duels won: 87.5%
Tackles won: 0
Successful take on's per game: 0.43
All of the Everton midfielders compared to Gibson out-performed him in tackles won and total duels. He failed to win a single tackle last season and won just 38.46% of duels. Unsurprisingly, Gueye came top of both statistics, with Barry not far behind.
Gueye averaged 1.97 successful take on's last season, a class above the rest, with Cleverley the second highest on 0.59. Gibson averaged just 0.43.
Though, Gibson came out on top with a very impressive 87.5% win in aerial duels. He led by some way with Barry coming second in the list with 66.67%. McCarthy, came bottom, again, with a success of just 33.33%.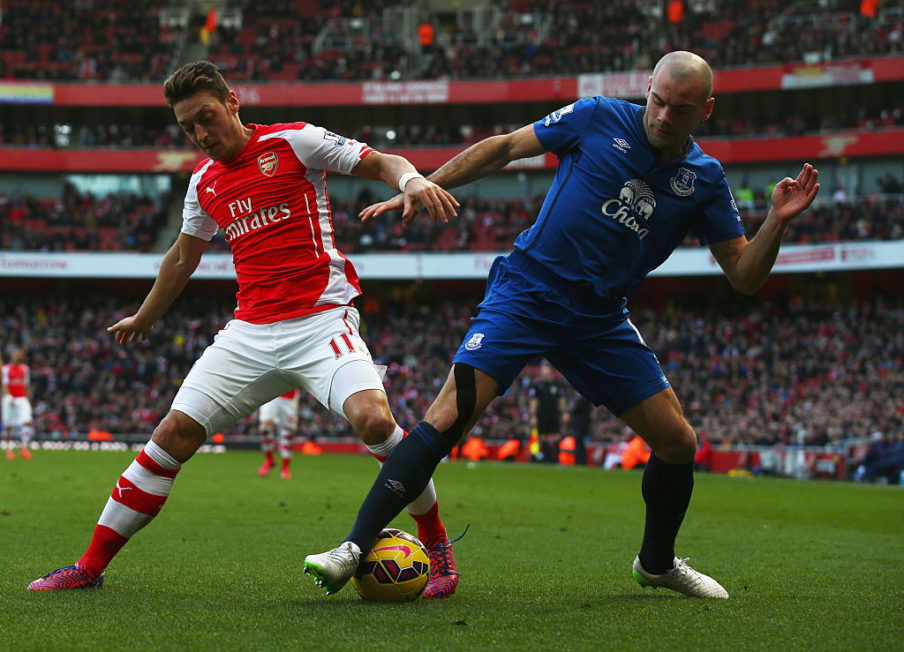 Defending
Interceptions per game: 0.57
Blocks per game: 0.29
Clearances per game: 2.43
A mixed bag this one for Gibson. He fared poorly with just 0.57 interceptions per game but did well with clearances. Gueye impressed the most with interceptions, averaging 4 per game, a distance ahead of Everton's boys from last season.
Barry blocked the most, 0.73 per game, just ahead of McCarthy who averaged 0.55. It may come as a surprise to see Gueye with only 0.17 and Cleverley with just 0.05 – though the later was often played on the left.
The 34-year-old also cleared the most; his 2.64 was just good enough to beat Gibson's 2.43 and McCarthy's 2.07. Gueye averaged just 1.09, with Cleverley on 0.77.
My verdict
Whenever I see Gibson in the match day squad or coming off the bench, I always feel like there's a player in there. It's easy to forget he's only 28-years-old, yeah, I thought he was older, too.
Gibson has shown glimpses of class; the way he shifts the ball and controls possession, but for me, it's time for him to move on.
It's been four years since he joined Everton, in that time he's managed just 51 Premier League games. In that time, Cleverley has managed 98; Barry and McCarthy 129; and Gueye 133.
He's missed over 60 Premier League games over the past three years through injury, playing just 675 minutes over the course of the three years.
With the likes of Tom Davies and Kieran Dowell, who, admittedly will play higher up, I'd like to see some of the younger player given more time. I feel Davies especially, is capable of doing a good enough job, which, in my opinion, would leave him behind five other central midfielders at Everton.
Does Gibson's future lie at Everton?
YES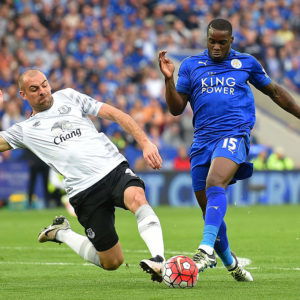 NO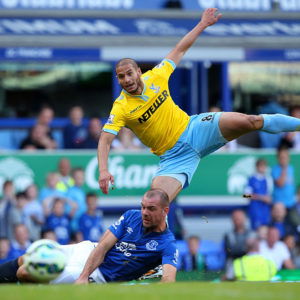 ---