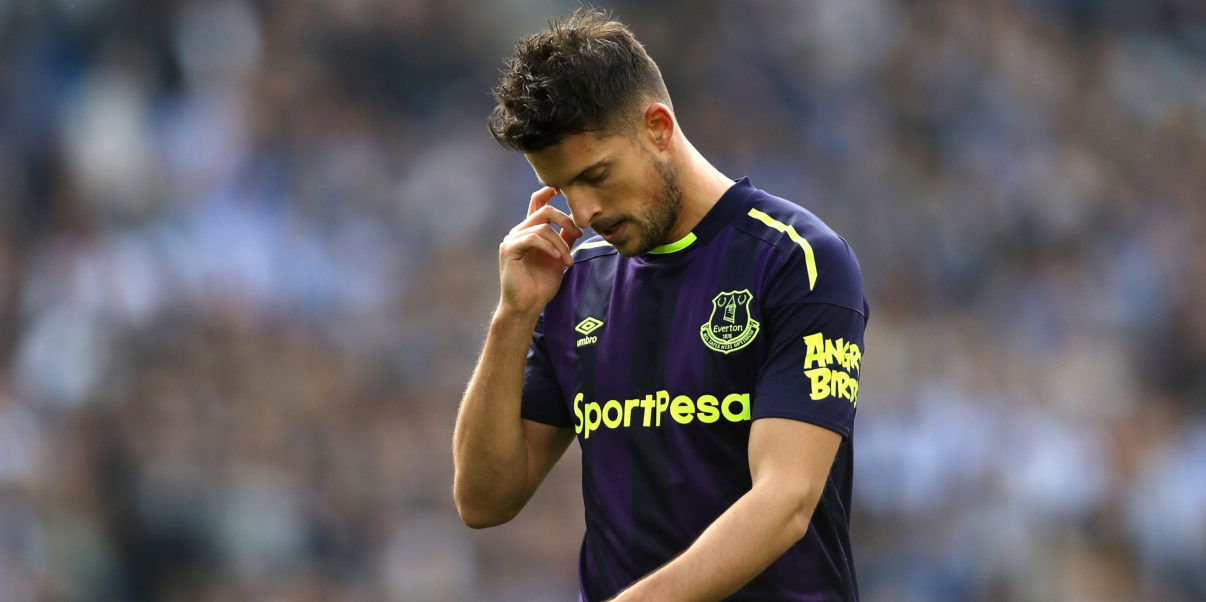 Everton star reveals he wants summer transfer
Everton winger Kevin Mirallas has hit out at people commenting on his future, confirming his committal to loan club Olympiakos via a now deleted story post on his Instagram account.
The Belgian forward has been on loan with his former club Olympiakos in the Superleague Greece since January, and has endured a difficult time since making his return.
Two days ago, the Liverpool Echo reported that Mirallas, along with a large majority of the senior members of the Olympiakos squad, were fined €400,000 and ordered to go on holiday early.
Olympiakos club president Evangelos Marinakis claimed himself and the fans had 'tolerated' the players enough, and ordered them to leave.
Marinakis claimed that very few of the squad would be retained for the remainder of the season, four games, threatening to instead call-up replacements from the Under-20s, thus leaving Mirallas' future up in the air.
Twitter: Out-on-loan Kevin Mirallas' Instagram story. https://t.co/tlactxqwgV (@EvertonBlueArmy)
The 30-year old winger previously expressed his desire to turn his back on Everton for the Greek champions after not receiving his desired amount of game time towards the end of last summers transfer window, despite having signed a new three year deal just last May.
In the meantime, Theo Walcott has claimed his former squad number, 11, and with a major Toffees shake-up expected in the summer, it doesn't seem likely that Mirallas will return to USM Finch Farm.
---