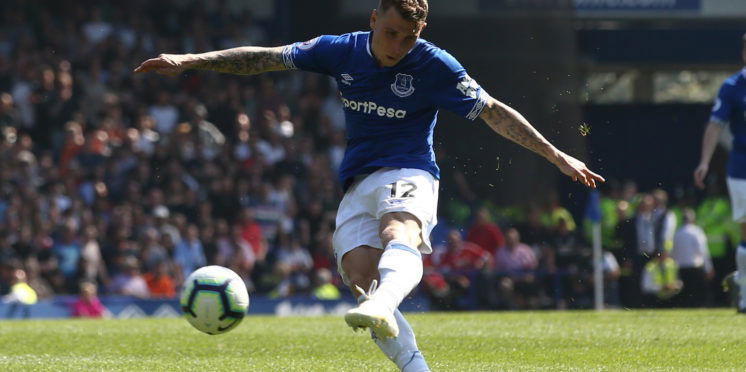 Alex's Everton End of Season Awards
It's the end of another season, and that means it's time for this pantomime. Granted, I love a bit of theatre in writing and this is as close to it as we can get; that being handing out psuedo-legitimate awards based on my own opinions and previous writings. It's all very self-fulfilling and egotistical, but if that isn't myself in a sentence then I don't know what is.
Anyway, that's enough rambling. The Blues have had a rollercoaster season to say the least, but I've very much enjoyed proceedings. We've got the best squad we've had since late-Moyes' era, a manager who is determined to play the most exciting way and a partner in crime determined to sign the players to do it best.
We have a bright future. While everyone spends the summer worrying about the future of 'rebuilding' Manchester United, we will quietly do our business and attack the top 4.
For now though, let's look to the immediate past.
Here are my 10 categories in the Everton Awards, you'll probably disagree with 8 of them.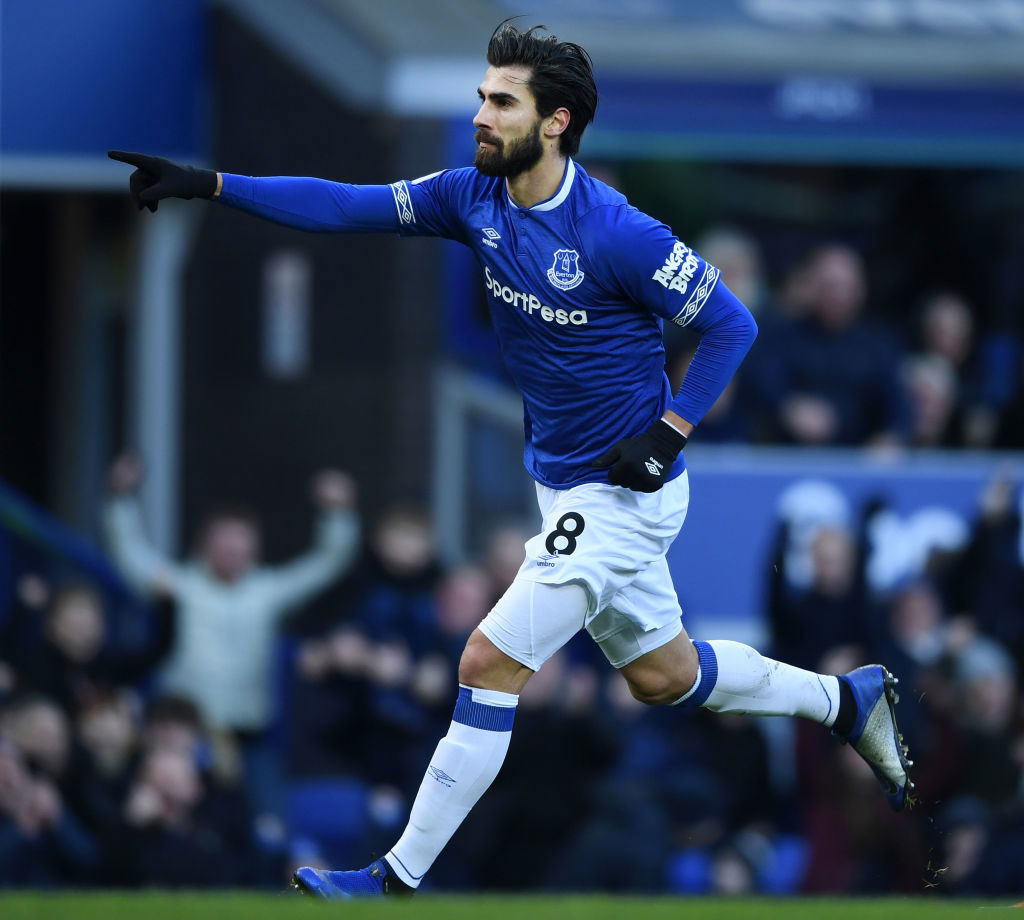 Off-Field Moment of the Season
Andre Gomes' Hug-a-thon

This is more indicative of his immense attitude with all of the off field activities that an Evertonian must immerse themselves in, but both Gomes and Yerry Mina have been perfect ambassadors for themselves, the club and the city.
Both true role models who embrace everything good about Everton in the Community and are truly good people.
The Hug-a-thon started as somewhat of a joke for Andre, but both he and Everton went with it to create something genuinely good and funny at the same time.
A great idea.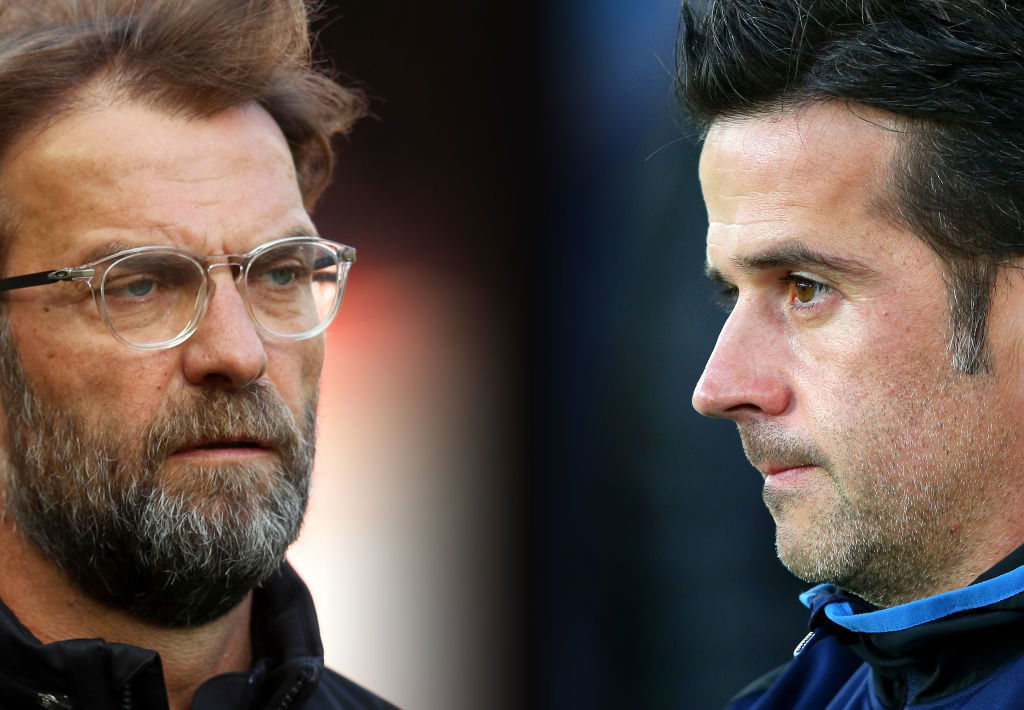 Moment of the Season
The Sirens before the Goodison Derby.
This isn't the game of the season, don't worry.
However, the pre-match choice of the Evertonians to get behind the players, even after the mid-season patch that nearly saw us dragged into another bottom-half dogfight, was key to the ending of the season.
It all started with the Originals fan-group and their amazing work to enhance the experience at Goodison from start to finish, and the addition of the sirens before the Derby initially, the flags in the Street End, the banners and all the rest.
But when the sirens kicked in before the Derby, it was the loudest moment I've personally witnessed at Goodison. Liverpool were terrified whether they want to admit it or not, and looked horrific on the night in every aspect of the game. We battered them, and deserved a better result.
But at the end of the day, we cost them the league at Goodison Park, so I can take that.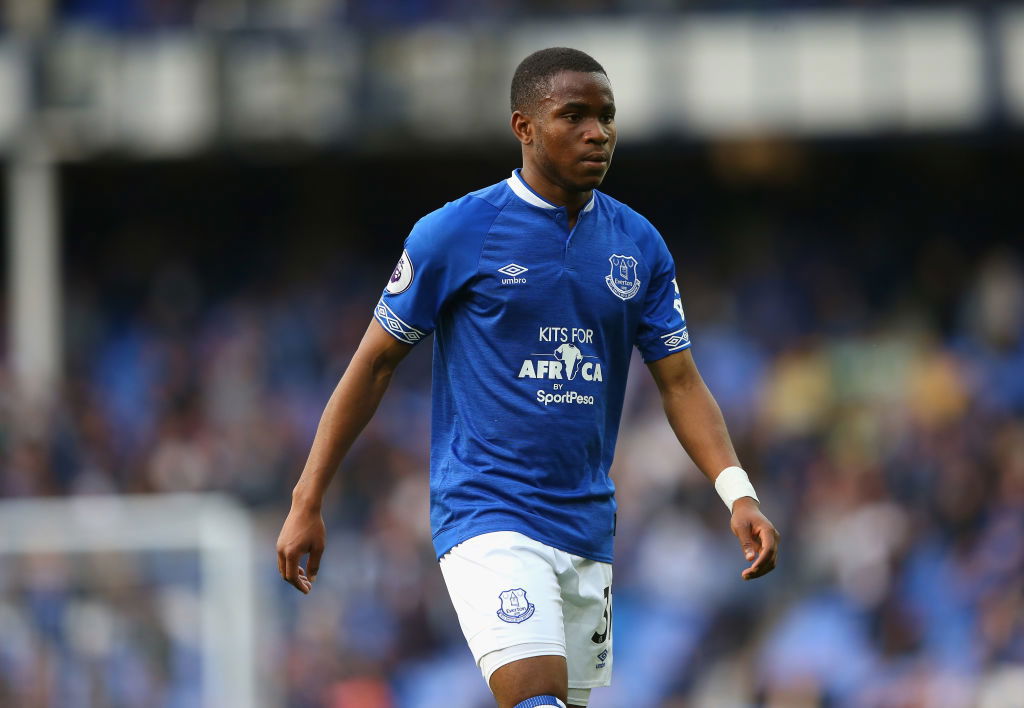 Disappointment of the Season
Ademola Lookman
This was supposed to be the year Ademola Lookman took over, he was supposed to be the next big thing both for England and Everton, hence why we knocked back so many offers from Leipzig to keep him around.
That looks like a grave mistake now, given the season he had. Just three league starts with nothing to show for it and only sporadic cup appearances alongside weakened teams, make up the highlights of his season.
He simply is not as good as Bernard, Richarlison or Theo Walcott. And if all goes well, he isn't as good as Henry Onyekuru either.
We should cash in while we can in the summer, and he may well go and be a star for a European side such as Leipzig.
But with his constant disappointments at Everton, he doesn't have a future beyond a fourth-choice Winger.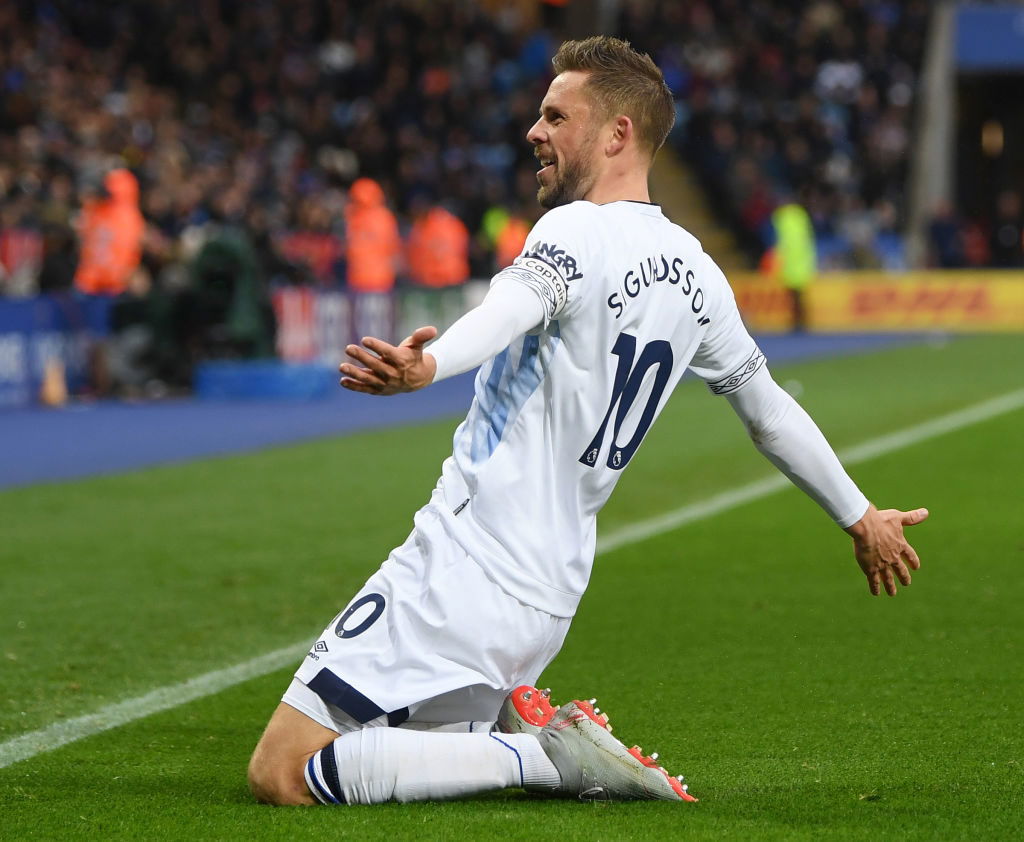 Goal of the Season
3. Lucas Digne v Manchester United (H)

Lucas Digne's goal against United was the one to seal all three points in what was one of the best Everton performances in my living memory, if not the best.
The gall to try a half-volley through a myriad of Pink and Blue shirts was interesting, but once it left Lucas' foot, it was only going one place.
2. Cenk Tosun v Crystal Palace (H)

I've said one thing consistently all year – there's nothing better than a Big Cenk goal at Goodison. This was, like Digne's, a goal to seal all three points for the Blues, making it all the more sweet.
A hopeful ball over the top from Mick Keane and Cenk was chasing it down with everything he had, leaving two Palace defenders in the dust. The touch and finish were elite, the celebration better.
1. Gylfi Sigurdsson v Leicester (A)

If you thought I was going to pick absolutely any other goal, then you were lying to yourself.
Gylfi is a human highlight reel when it comes to long range stunners, and this one was no different. Keeping in line with my 3rd place and 2nd place selections, this goal was also the goal to seal the game midway through the second half. Gylfi left James Maddison chasing shadows with an excellent turn, and then decided to wrap the game up with a goal to rival any, slotting from 30 yards into Kasper Schmeichel's top right hand side.
A truly incredible goal.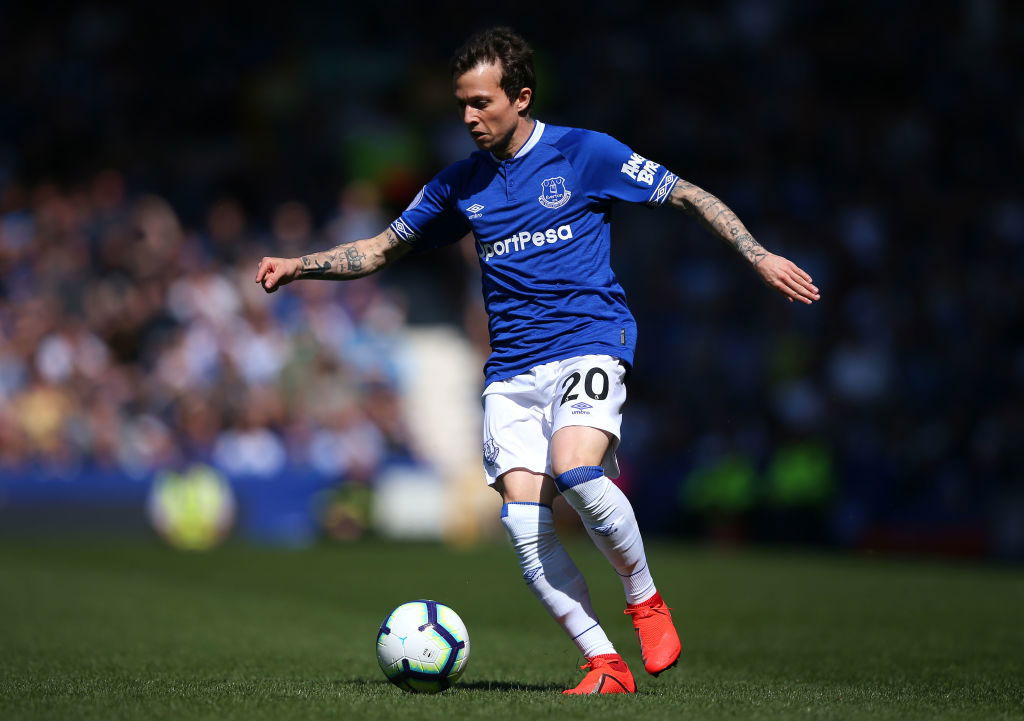 Individual Performance of the Season
3. Bernard v West Ham (A)
Bernard's breakout game was a special one. He looked every bit like a 50 million pound man bar his price tag.
West Ham couldn't contain him even for a minute as he dominated proceedings from start to finish, netting his only goal of the campaign in the game.
He put together a 90 minutes full of the sporadic moments we had seen before hand, trickery and class, and it was truly magical to watch.
Bernard is going to be a fan-favourite for years to come, and he may yet be Mr Brands' shrewdest acquisition.
2. Seamus Coleman v Liverpool (H)

Seamus Coleman cemented an admirable comeback period with a stunning display against the other team, and garnered one of only four '10' ratings I have given out this year.
He shutdown Liverpool's supposedly world-class front three with ease and marked Mo Salah out of the game, all the while providing excellent attacking runs down the right hand side alongside Richarlison.
A throwback to his 2013 days, Seamus showed he still has plenty left yet.
1. Bernard v Manchester United (H)
Bernard had shown flashes this season of being something far beyond what we thought we'd signed, but none more so than his showing against United. He was the star of the show, making Ole's midfield look about as amateur as they truly were.
It was our third victory against the top six in as many games, and Bernard was a key part of all of them, but this 90 minutes was another level.
He danced through any tackles, put in 110% for every lost ball and tackle, and was the absolute key part of securing another big 3 points.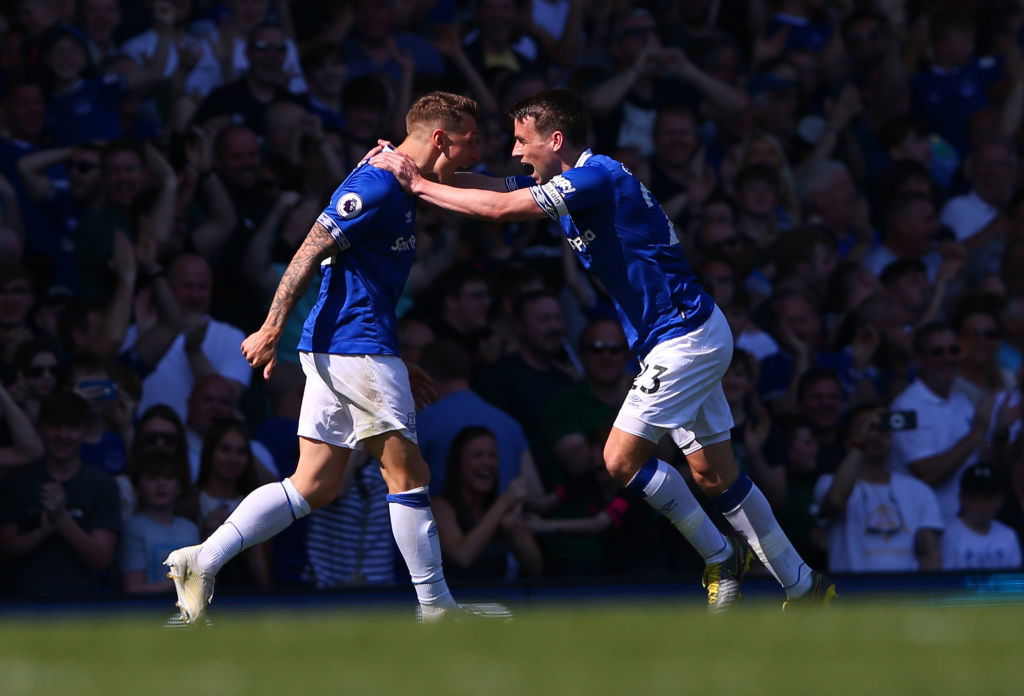 Game of the Season
3. Everton 5-1 Burnley
Simply for the attacking display alone, the destruction of Burnley warrants a place in the top three.
A Lucas Digne brace accompanying goals from Yerry Mina, Richarlison and Gylfi Sigurdsson were the highlights of what would be a dim period of the season for Silva's Blues.
2. Everton 2-0 Chelsea
An assured win against a Champions' League side was a must for Marco Silva this year, and he got just that with an excellent performance against Chelsea, our first win against a Top Six side since the demolition of Mr Guardiola's Manchester City by four goals to nothing back in Ronald Koeman's reign.
Goals from Richarlison and Gylfi Sigurdsson, the two key goal threats of the campaign, capped a great day at Goodison.
1. Everton 4-0 Manchester United

More so than simply scraping through a game to snatch 3 points against a top side, Mr Silva needed a tone-setting win. A game that would define his Everton side, along with his budding Blues career.
It looked for the longest time like that wasn't going to happen, given our mid-season form. However, a dogfight against Liverpool garnered a point and restored some optimism in the stands for the first time in months.
Then following two impressive wins against Chelsea and Arsenal, it wasn't just optimism, it was then belief that we could beat anybody. So when Manchester United rolled into town, there was a storm brewing. A result like this was coming, everyone could see it, and it transpired beautifully on the 21st of April 2019. Mr Silva's side were stunning, clinical and merciless. Every time Bernard touched the ball, he was going to carve out an opportunity, and he did on plenty of occasions.
It was the game that we'll remember from the season just gone, and rightly so.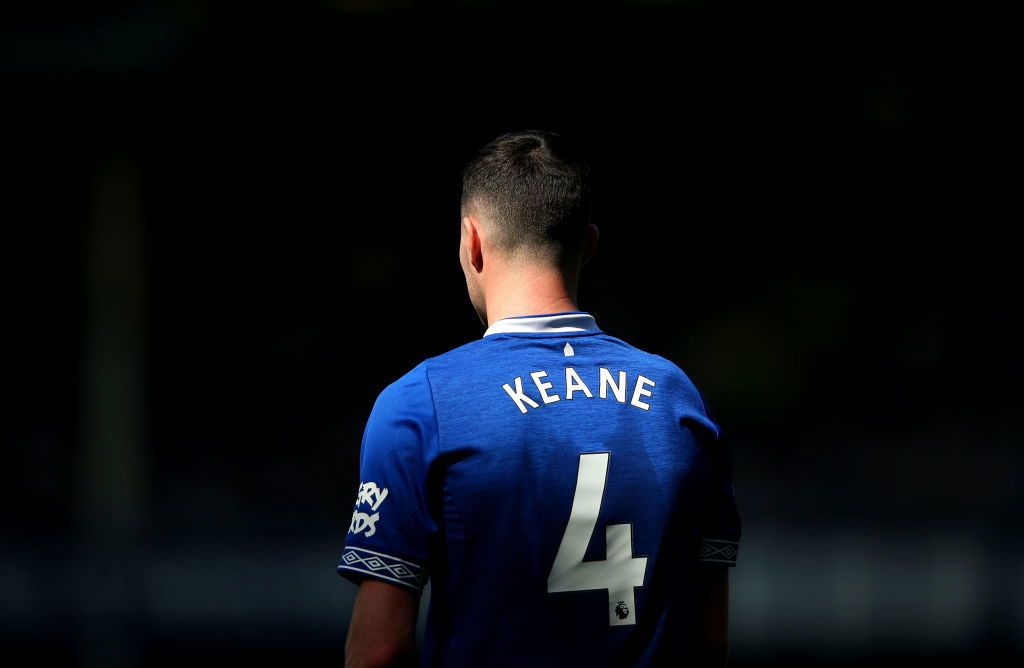 Comeback Player of the Season
3. Seamus Coleman
Seamus Coleman had a hard time under Ronald Koeman and Sam Allardyce, and many (including myself) were calling for him to be replaced when he showed no signs of improvement under Mr Silva.
However, during the second half of the season, he proved many of us wrong with excellent performances against the likes of Liverpool and Manchester United.
He still has some left to offer.
2. Morgan Schneiderlin

Perhaps the most surprising comeback is that of Morgan Schneiderlin, who was absolutely dead in the water under previous regimes; a cast-out who was hated equally by fans and coaches alike. However Mr Silva brought him back from the wilderness to play a key role in our run-in with Andre Gomes suspended.
He showed that he may just be a viable alternative if we cannot sign the Barcelona man permanently. Morgan looked sharp in his comeback, and has won back many of the fans he alienated just last year.
1. Michael Keane

Obviously though, Michael Keane has been the revelation of the season. He has went from a calamity alongside Ashley Williams under Ronald Koeman and developed into the nation's best centre-back with only some proper coaching from Mr Silva and his team.
He is a staple of this Everton defence, and will be for many years to come. His ability on the ball has come on leaps and bounds during the past campaign, and even after a worrying skull injury, looks as good as ever in the air.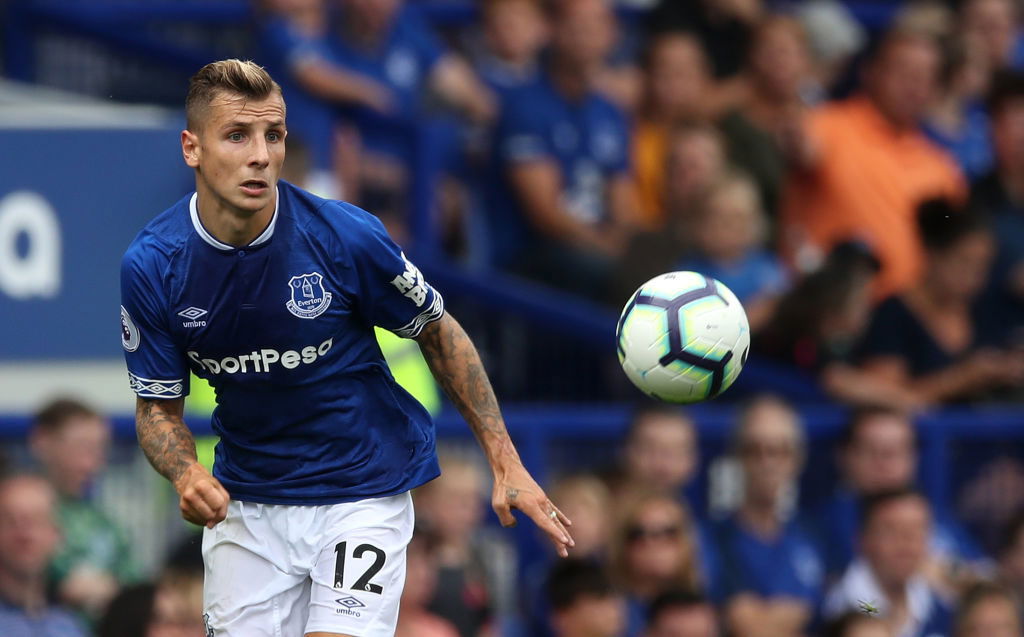 Signing of the Season
3. Bernard
Bernard was brought in on a free, and while the excitement of signing a Brazilian international was palpable, no one really knew exactly what he was going to offer.
After patches of real talent, Bernie grew into his role in the side and made the left-wing slot his own during the season.
Putting in what was the best performance of the year against United, he has given us plenty to look forward to next year.
2. Richarlison
The antithesis of Bernard, Richarlison was the big-money signing of Silva's summer. Signed for a figure rising to 50m, he began with a bang, netting twice against Wolves on the opening day.
His eye for goals didn't peak there either, as he ended the season as top scorer without taking any penalties or free-kicks.
Beyond just the goals and the fantasy points however, he has been a real asset to all of our attacking intent this year. He is the one who can take over a game, alongside Bernard, and make it his own. His explosiveness off the right-hand side is a danger to any side.
1. Lucas Digne

I'll be talking more about Lucas later, but there obviously isn't any question that he's the best player we've signed in a long time. His performances all year were extraordinary, and didn't once put in a sub-par performance.
When a replacement for Leighton Baines was brought in, we were rightfully wary. Leighton is one of the greatest Everton players ever, so to replace him is no easy task.
Lucas looks every bit as good as Leighton did in his prime, and that is incredible praise, given that Baines was the best in his position on the planet for about 3 years, and remains the best of his generation.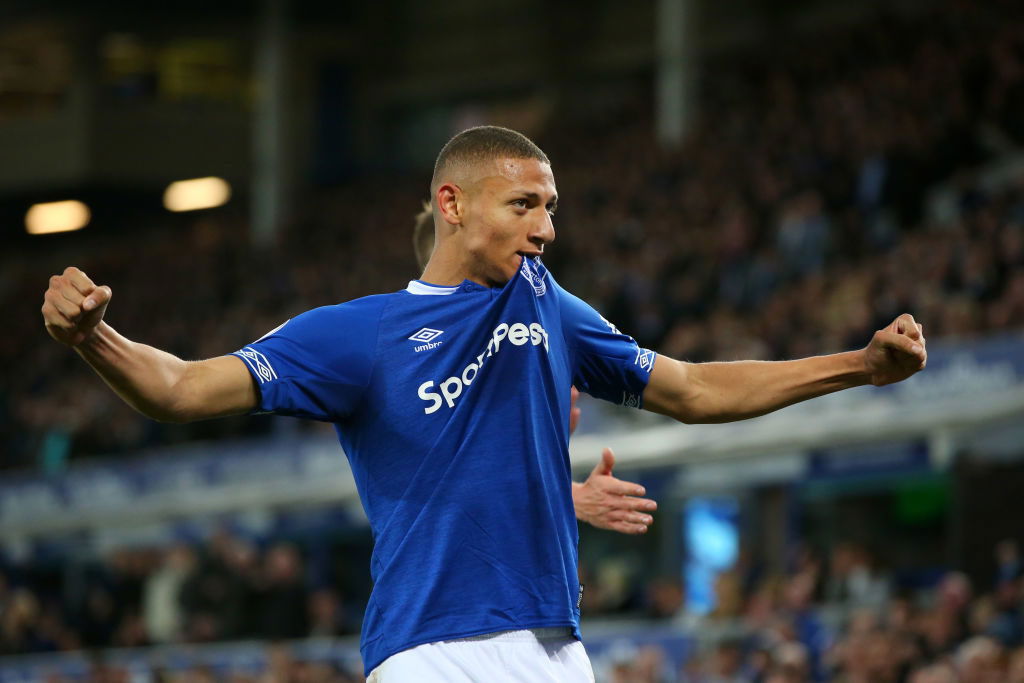 Young Player of the Season (<23)
3 Jonjoe Kenny
Jonjoe deputised for Seamus Coleman on multiple occasions and never looked out of place. Whether he moves on this summer or not, David Unsworth has developed a star right-back for any team.
I still believe he can be the one to replace Seamus, but it's whether he wishes to wait around.
2. Dominic Calvert-Lewin
There's no doubting that Dom splits opinion, but what most of us can agree on is that he has been exceptional for the situation he has found himself in. Forced to make the switch from lower-league football to replacing the most prolific scorer in Everton's Premier League history, in a team wishing to challenge the top four, is a truly insane jump.
However as he begins to close in on 100 appearances for the Blues (which is pretty crazy), he has grown into a top quality centre-forward. If he was more lethal in front of goal, there would be clubs across the world clamouring for him, and he would be a staple in the England squad.
However, he lacks in that regard. I would like to see us stick with him, but a goalscoring centre-forward is key to breaking the barrier for European football, so who knows.
1. Richarlison
Richarlison is the star of the future. A Brazilian star playing at Goodison would have been scoffed at even last year, but here we are, with two of them. He can be as good as he wants to be, and beyond that, seems to have a great attitude in the dressing room.
Citing Dixie Dean as his idol is a bold move, but it shows where exactly his sights are set.
He has consistently said that a club such as ours should be challenging for titles, and a side led by Richarlison could definitely be in that position.
Mr Silva and Mr Brands will build the club around him, and so we should.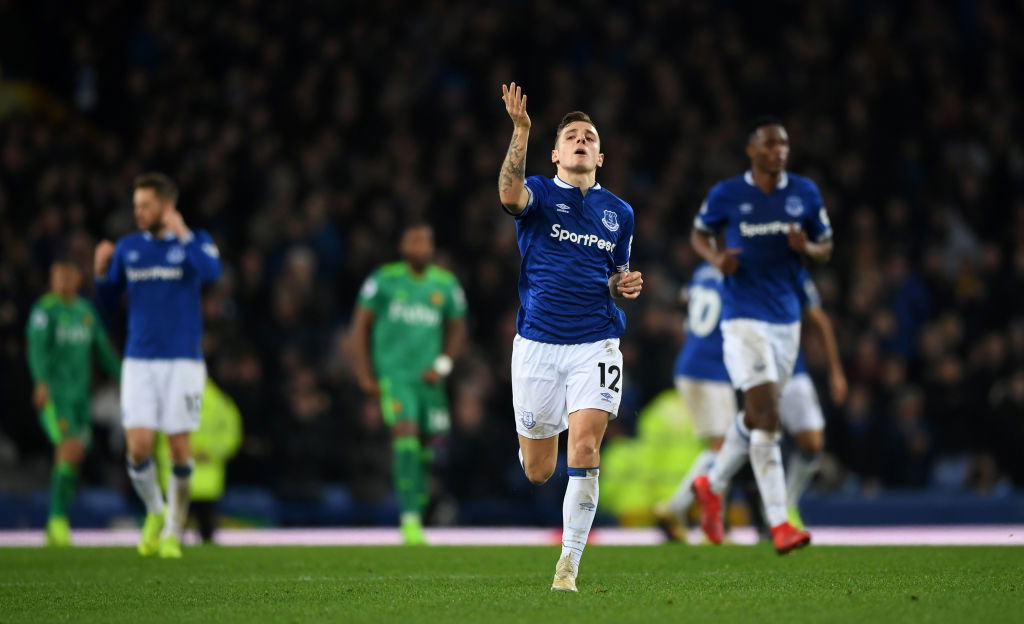 Player of the Season
5. Gylfi Sigurdsson

For stats alone, Gylfi deserves a spot in the top five. He still doesn't get involved in the game as much as I'd like him to, but it's clear that he's Mr Silva's man.
Whether he is the one to build the team around is another question, but you can't argue with the tangible return he has given us this year.
4. Michael Keane

I have previously said plenty about Michael Keane, but what else needs to be said is just how consistent he has been this year.
With mixed partnerships at the back – it is worth remembering he has played alongside Mason Holgate, Phil Jagielka, Yerry Mina and Kurt Zouma this year alone – he has maintained a terrific level of performance. That's even more shocking after his debut campaign with the Blues, but Mr Silva is getting the best out of him.
He needed proper defensive coaching, and he's getting that under current management. Our backline is in safe hands with him.
3. Bernard
Bernie was one of the deadline day trio of last summer, and without any meaningful football in a considerable amount of time, no pre-season, comments on 'not being tall enough', a new country to settle into and with a team chasing lofty goals, he really had it all against him.
There were early glimpses of something special, but they were fleeting and sporadic in nature. However he grew week-by-week and became our most exciting player very quickly. He was responsible for two of the best performances of the season, and is one of the players that can simply get us excited about waking up to go to Goodison to see him play.
2. Richarlison

Much like Gylfi Sigurdsson, Richarlison's stats speak for themself. He has been involved in everything good we have had attacking-wise this year. While the price tag was hefty – and often misreported by the sounds of it – he has justified whatever price it actually was, be it 35, 40 or 50 million.
For the sake of the chant, it was 50 million.
He is the star testament to Mr Brands' work last summer, as his meticulous recruitment was what merited our three best players this season.
The third on that list? Well…
1. Lucas Digne

Replacing Leighton Baines is a tough ask, obviously. 340 appearances across a 12 year career – in plenty of which he truly was the greatest left back in the country. A captain of the football club and a legend in the city, it was genuinely the hardest set of boots to fill of any Everton player, simply because we had been used to utter excellence for so long.
When Lucas Digne was brought in, we had accepted that the end was near for Leighton Baines, as hard as it was. Regardless of transfer fee, or contract details, a player signed by Roma, Paris Saint Germain and Barcelona was obviously not going to be a bad acquisition for Mr Brands who had spent days in Barcelona organising the transfer according to all reports, so Lucas was clearly his man.
He got his starts very early on into the season and impressed straight away against Rotherham in the Carabao Cup. But that comes with the considerable asterisk of Carabao Cup.
However he continued these performances for another week, another month… another three months… another six months… another nine months. Before we knew it, we had the best left-back in the Premier League once again. The expectation of excellence at that position was not being compromised. But only when we look back can we properly appreciate the standard he has set for himself. He compares with the David Alaba's and Marcelo's of the world, nobody in the Premier League can rise to his level.
Saying that, he has exceeded anyone in the world that I've certainly seen, as he is one of the most complete players I've watched play in a Blue shirt for a long time.
As it has been for a long time, the greatest left-back in the world still plays for Everton.
This time, it just has a slightly French twist on home comforts.
---