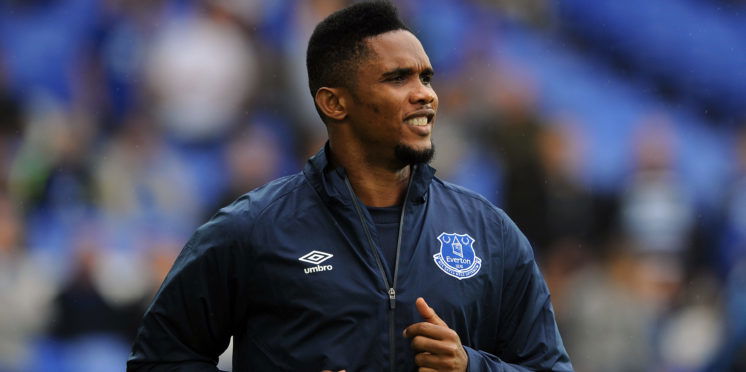 Eto'o retires from football – Fan Reactions
Everton have been blessed to employ a number of extremely talented players over the years. From Premier League winners, to Champions League challengers, the club have possessed real quality on Merseyside.
Although one player still remains as the strangest signing Everton have made, in that it was at the time and still is today difficult to imagine him wearing an Everton shirt, and that is Samuel Eto'o.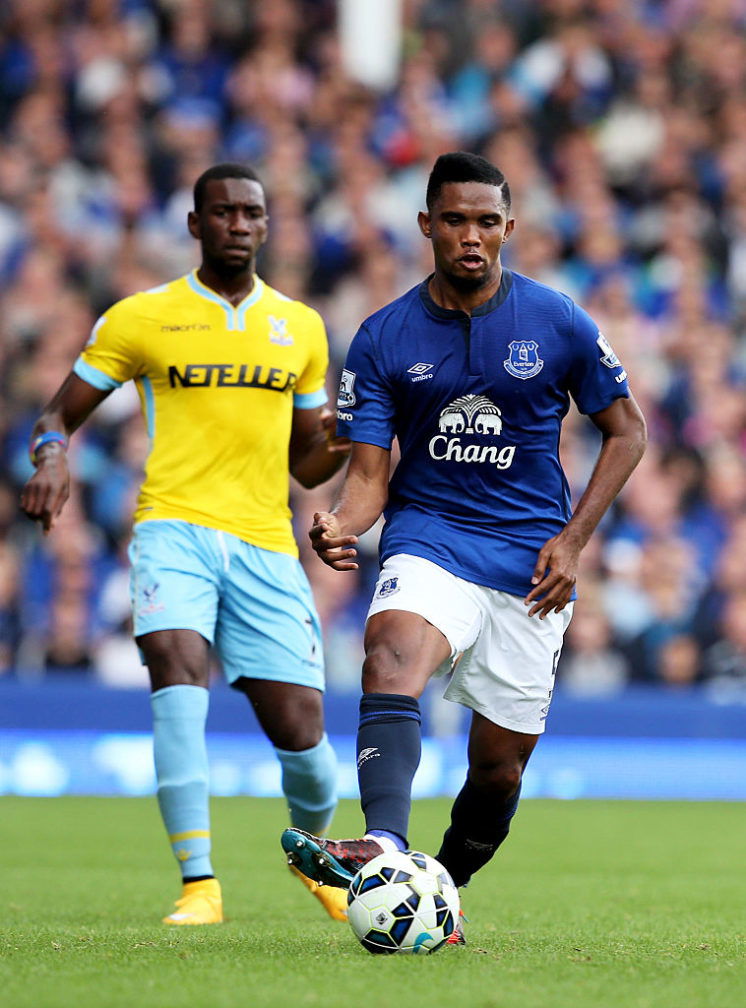 The three-time Champions League winning forward was regarded as one of the best strikers in the world over the past 15 years, and his short but sweet tenure as an Everton player is still tough to believe for many.
The two-time African Cup of Nations champion retired last weekend, and following Everton's congratulatory tweet to their former Number 5, several Everton fans took to social media to reflect on the Cameroonian star's time at Goodison Park.
Twitter: @Everton @setoo9 Played alongside the best in the business https://t.co/034oHa8w1z (@liamgrego1878)
Twitter: @Everton @setoo9 Can't believe we had eto'o and Lukaku upfront now we've got Calvert Lewin and tosun (@M12_TDE)
Twitter: @Everton @setoo9 Blessed to see the best African player ever knock a few in for the blues (@LiamAbbott_)
Twitter: @Everton @setoo9 Still feels like a fever dream (@mkn1ght)
Twitter: @Everton @setoo9 Always regret not getting an Eto'o signed Everton shirt while he was with us, great player, just a… https://t.co/G83KlIJ6o1 (@TheMikeKehoe)
Twitter: @Everton @setoo9 Still don't believe he ever played for us…. (@EvertonReactio1)
Twitter: @Everton @setoo9 So glad to see a player of that calibre in an Everton shirt. Enjoy your retirement! (@Carty2210)
Did Everton let Samuel Eto'o leave the club (after six months) too soon?
Yes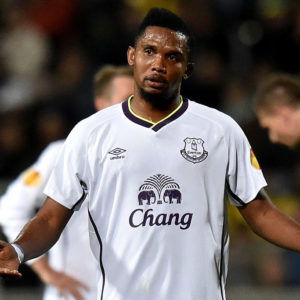 No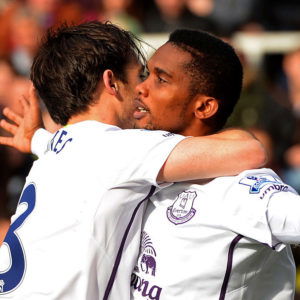 ---