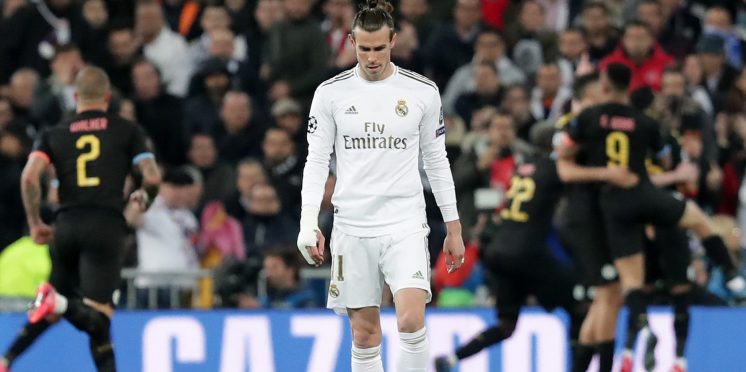 Everton fans react to Carlo Ancelotti's interest in Welsh duo
Many Everton fans have reacted to recent claims that Carlo Ancelotti is keen to bring Gareth Bale and Aaron Ramsey to the club this summer.
The Merseyside based club are keen to establish themselves as one of the top sides in the Premier League and Ancelotti is set to receive a backing from owner Farhad Moshiri, who is reportedly poised to hand the Italian a substantial transfer budget this summer.
That budget could be used on bringing in Welsh international pair Bale and Ramsey with 90min.com reporting that the two players are at the top of Moshiri and Ancelotti's transfer list.
Bale has struggled this season with Real Madrid, spending time on the sidelines through poor fitness and a lack of playing time when available, whilst Ramsey is struggling to get into Juventus' starting XI.
Former Tottenham Hotspur man Bale is said to be available this summer, but one stumbling block could be his £350,000 per week contract with Madrid.
Ramsey, meanwhile, moved to Italy last summer on a free transfer from Arsenal, but the 29-year-old midfielder has found playing time hard to come by, despite scoring twice in his last two Serie A games.
Ancelotti arrived at Goodison Park in December and results have improved under the Italian, pushing the Toffees up to 12th in the Premier League standings.
Fans might be expecting more next season though, and they have reacted to the latest reports linking them with Bale and Ramsey, with many claiming the report was nothing more than an April Fool's joke.
Twitter: @EvertonNewsFeed @90min_Football Not gonna happen with the wages there gonna want (@CraigJones89)
Twitter: @EvertonNewsFeed @90min_Football high wages, injury prone, past prime.

sounds about right (@uknicks)
Twitter: @EvertonNewsFeed @90min_Football Injury prone big wages no thanks anyway even tho it's nonsense (@Will72427610)
Twitter: @EvertonNewsFeed @90min_Football Throw in Messi for good aprils fools measure LOL (@PhysicsDJ)
Twitter: @EvertonNewsFeed @90min_Football Good for the physios (@paulcomer1966)
Twitter: @EvertonNewsFeed @90min_Football More chance of pigs flying (@johnocallagha11)
Twitter: @EvertonNewsFeed @90min_Football Ramsay & Bale are on 400k a week. Each. 😂 (@IAM_MR_LEE)
Twitter: @EvertonNewsFeed @90min_Football Thought this was an April fools (@JamesBrownEFC)
---