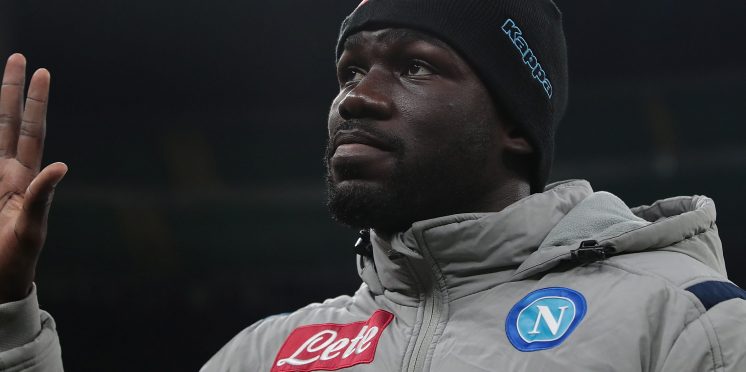 Everton fans not buying recent Koulibaly report
Everton fans have reacted to a recent report linking Napoli defender Kalidou Koulibaly with a move to the club.
Since Carlo Ancelotti took ovet at the club earlier this season, a number of players have been linked with a move to Goodison Park, and Koulibaly's name as been an ever present in various media outlets.
In late March, Gazzetta dello Sport reported that the former Chelsea boss was extremely interested in bringing Koulibaly to the Merseyside club having worked with him during his time in charge of the Italian club.
And, following on from reports of interest in the 28-year-old, Italian journalist Valter De Maggio has backed them up by claiming the interest is concrete.
The French-born Senegalese international moved to Napoli in 2014 from Belgian side Genk, and his reputation has since enhanced, performing to a consistent level for the Italian side over his 233 appearances.
Reacting to the report, Everton fans shared their thoughts with the majority not believing the rumours were true.
Twitter: 🗣Italian journalist Valter De Maggio speaking to radio station Kiss Kiss Napoli. "From what I understand, Carlo Anc… https://t.co/2DIhDEnlyT (@TheGwladysSt)
Twitter: @TheGwladysSt Tbh it's a bit of a risky one, he's obviously world class but he's also 29 and they're asking for €85… https://t.co/CJ0PCEeqxo (@Dignes_on_toast)
Twitter: @Sam_W1lson @TheGwladysSt Let's wait and see how the summer develops Sam! (@Holdentheblue)
Twitter: @exiledtoffee @TheGwladysSt He's at the top of everyone else's list, too. Man is this some ridiculous stuff this spring. (@RyanSoccerAA)
Twitter: @Holdentheblue @TheGwladysSt Lazy journalism if you ask me, link us with every top Napoli player because Ancelotti… https://t.co/6G8SZ5r7G3 (@Sam_W1lson)
Twitter: @TheGwladysSt Absolute nonsense. (@exiledtoffee)
Twitter: @TheGwladysSt the napoli tombola has spoken! (@SkinnyPaolo)
---