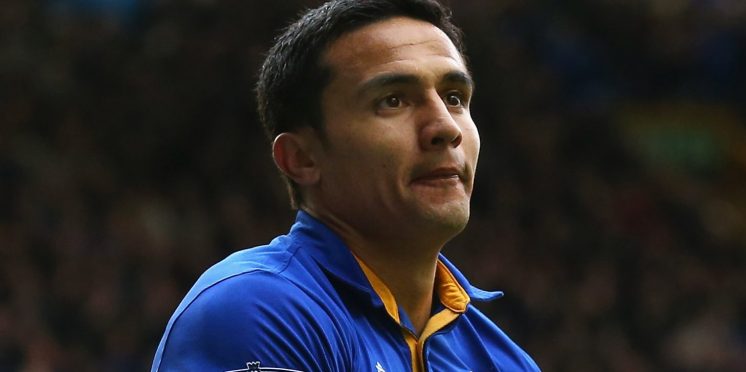 Countdown: The five greatest Everton games since 1992
As an Everton fan, we have basically seen it all when it comes to the doom and gloom of the Premier League!
Whilst there have been a fair few low points for The Blues over the years, there have also been some amazing highs and I've taken a look back through the archives to select what I think are the best Everton games since 1992.
What better way to spend an evening than Everton on a live football stream. Check out this page for every upcoming match and where to watch a match via subscription or free on Sky Sports, BBC, BT Sport. The site cover every domestic league as well as European football and includes an innovative app to ensure you never miss Everton content.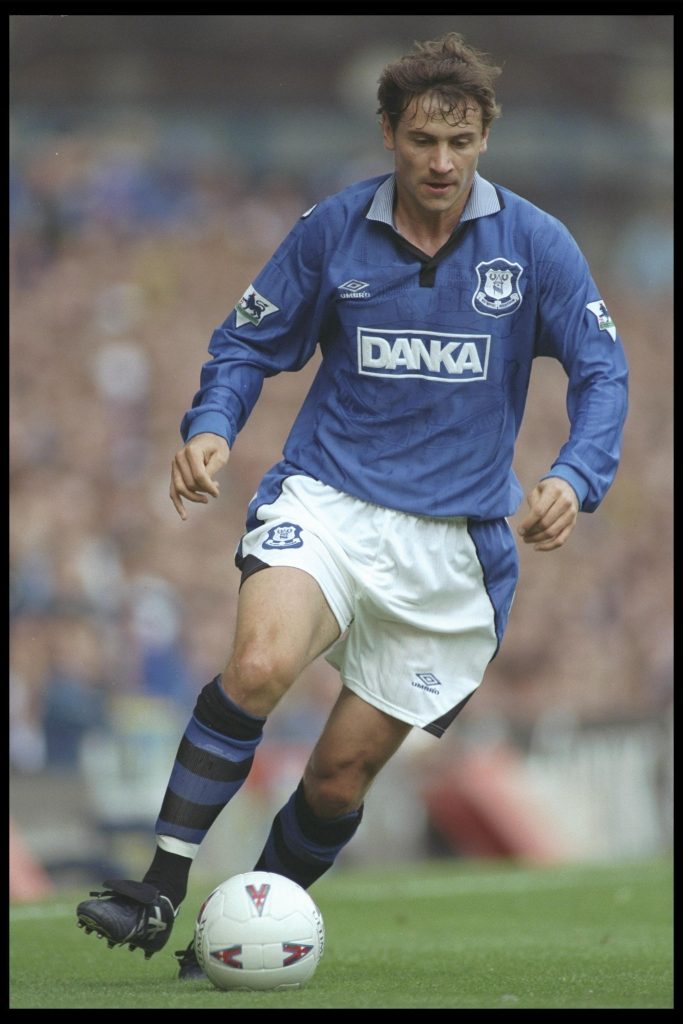 5) Liverpool 1-2 Everton, 1995
Lets start off with a win at Anfield…
The Kanchelskis Derby as it now has been affectionately known as.
In his 18 months at Everton, this game was the catalyst to the outstanding form.
Two first half goals at the Kop End is just about how you'd dream up how to score your two first goals for the club start. The first being an absolute pinpoint header to beat David James.
The defence, marshalled by Dave Watson, had a great day with stopping Liverpool's sharpshooter's of Robbie Fowler, Stan Collymore and later on Ian Rush.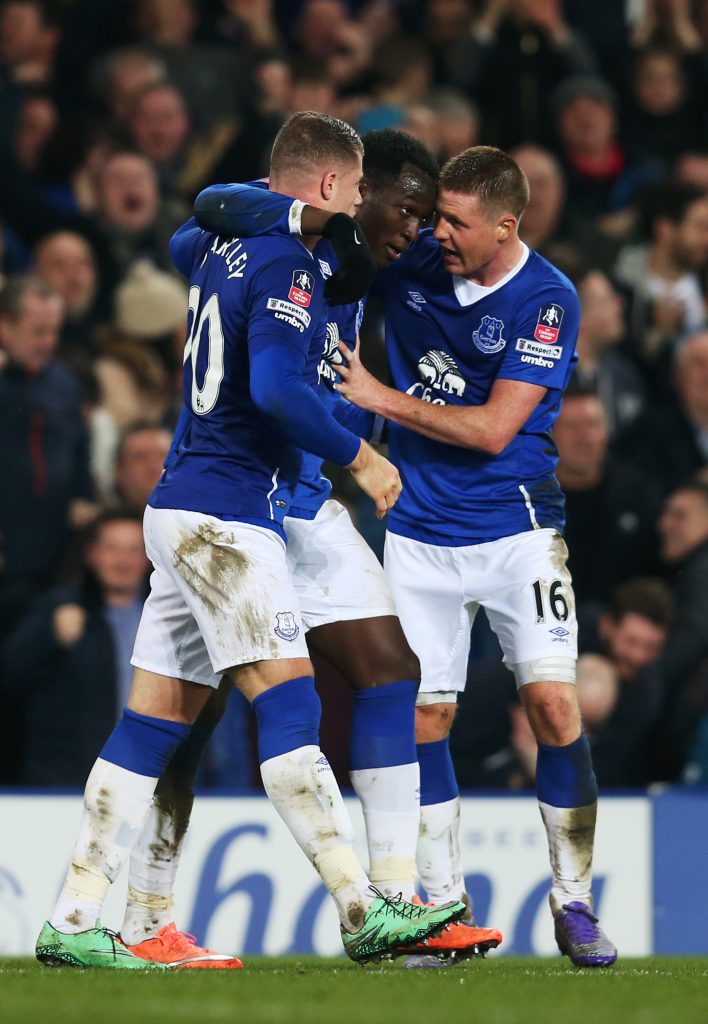 4) Everton 2-0 Chelsea, 2016
An FA Cup quarter-final under the lights at Goodison Park is always a spectacle. This game was no different.
Romelu Lukaku, the ex-Chelsea man, scored two fine goals to send Everton to Wembley for the first time in four years. The first goal was one of the best we've seen in the FA Cup as he mazily ran into the box and sent Gary Cahill into a daze before slotting underneath Thibaut Courtois to send the Street End into raptures.
This game really showed Lukaku at his best.
3) Everton 0-0 Man Utd, 2009 (Everton win on pens)
After 120 minutes with no breakthrough against the European champions, penalties had to be used to decide this FA Cup semi-final.
Tim Cahill blasted over the bar whilst taking Everton's first penalty but Tim Howard, the ex-United stopper, made saves from Dimitar Berbatov and Rio Ferdinand help Everton gain the advantage.
The stage was set for Phil Jagielka to lay his penalty miss against Fiorentina in the previous season to rest. He buried his penalty underneath the grasp of Ben Foster to send Everton into their first major cup final since 1995.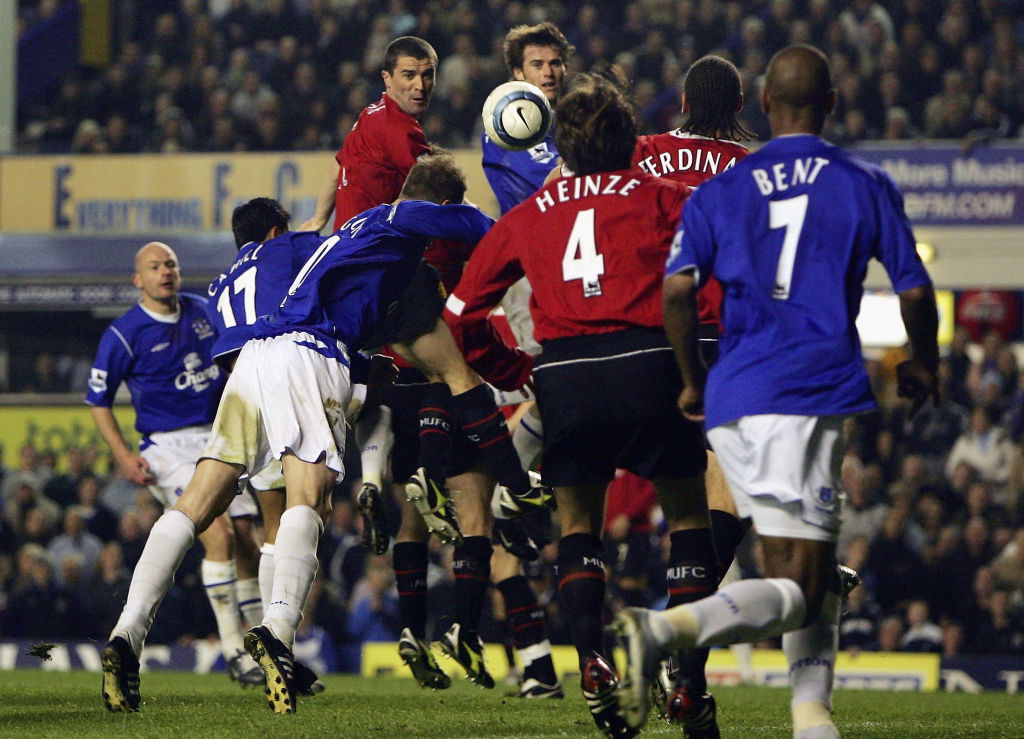 2) Everton 1-0 Man Utd, 2005
2005 was the season where David Moyes and Everton made the impossible, possible.
Knowing a win against Man United would tighten their grip on fourth, this night was a tense and highly emotional affair.
Duncan Ferguson, who scored Everton's winner in their last league victory against United in 1995, headed past Tim Howard after 54 minutes to sink United. The noise in Goodison Park was deafening. 
Nigel Martyn kept the Blues in the game with some great saves from former toffee Wayne Rooney.
Everton managed to hold on for the win and also to gain the fourth position needed to play in the next year's Champions League.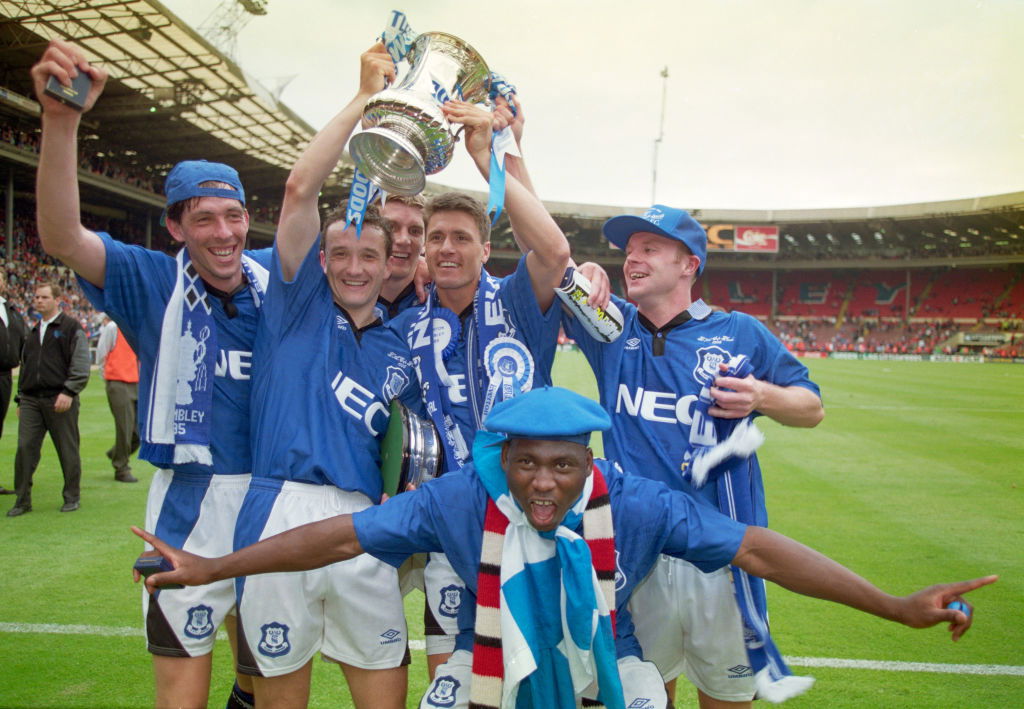 1) Everton 1-0 Man Utd, 1995 (FA Cup Final)
Making it a hat-trick of Man Utd games, there was only going to be one game that was going to top this countdown!
After a quick counter-attack, which saw Graham Stuart hit the crossbar, Paul Rideout headed home to send the Blues into a lead on 30 mins.
Even though it was backs against the walls in many instances, Everton (especially Neville Southall and Dave Watson) coped with the Man Utd onslaught to lift their first major trophy since 1987.
---