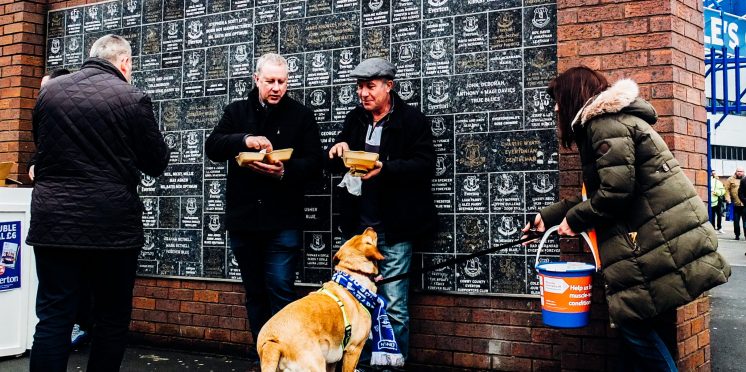 Everton's Toughest Players in the Premier League Era
With the 19/20 Premier League now over, it's clear it was a season that ultimately underwhelmed, with Everton finishing twelfth in the table, mostly due to their wild inconsistencies in matches. The Goodison faithful would've been screaming out for a bit more steel in their team, someone who can grab the initiative by the scruff of the neck and lead the team to victory.
After all, Everton is a club that has been lucky enough to have some of the most hard-hitting and resilient players lining up for them throughout the Premier League era. So, here is a quick look at some of Everton's toughest players from 1992 till now, and we hope that Carlo Ancelotti takes note and adds some grit to the Toffees for next season.
Duncan Ferguson
Of course, we had to start off with Big Dunc when it came to a conversation about tough footballers. The Scottish forward can make a solid case not just as Everton's most tenacious player but as the Premier League's toughest player ever. The colossus striker was signed by Everton in 1994 and he hit the ground running by helping the team stave off relegation and win the 94/95 F.A. Cup with a shock victory against Manchester United in the final.
It's fair to say that Ferguson's temperament often smashed through the line of what is acceptable on the pitch and he found himself being shown a red card a staggering eight times during his time as a Premier League player. However, he was an absolute tour de force when he was able to balance his aggression with his capacity to cause sheer panic amongst opposition defences, with his unreal aerial ability.
Ferguson is a man who loves Everton as much as the fans of Everton love him and he signed for the club twice during his playing career. He now spends his time prowling the Goodison Park touchline as assistant-manager to Ancelotti and even managed to mastermind a victory as interim manager before the Italian turned up.
Thomas Gravesen
Thomas Gravesen was signed by David Moyes back at the turn of the millennium and quickly became an indispensable regular in the midfield. The player, who's ferociousness earned him the nickname Mad Dog, was a master at negating the opposition's creativity and making opponents think twice before attempting any dazzling dribbles. His time at Everton was so successful that in 2005 he got scouted by Spanish giants Real Madrid and ended up playing alongside the Galacticos at the Bernabeu.
After finishing his footballing career, Gravesen rediscovered his love of poker. As he'd gained such notoriety through his career, Gravesen decided to make the move to Las Vegas. Here he could pursue his love of the game, away from the prying eyes of the European media. Tough-tackling Gravesen now uses the quick thinking, patience, and logic that he found on the football pitch to enjoy playing casino games. Since leaving his footballing career he's known to have played in several high stakes poker tournaments. It seems that Gravesen is able to stare down players at the poker table just as well as he stared down players on the pitch.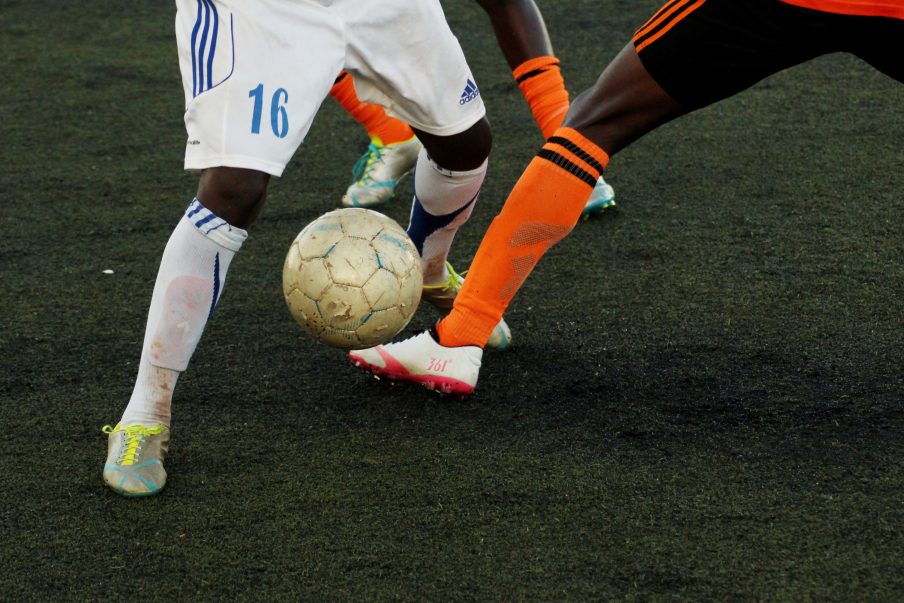 Marco Materazzi
This last inclusion, Italian defender Marco Materazzi, was only at Goodison Park for a single year back in 1998. He was signed by then manager Walter Smith from Serie A team Perugia and endured a difficult time on the pitch in his only season for the club. Despite only being an Everton player for such a short amount of time, he managed to rack up an incredible three red cards. He was then seen as a defensive liability and agreed to go back to Serie A and Perugia.
The player went on to have a mesmerizing career in Italy, where he won just about everything there is for a player to win, including a World Cup with Italy in 2006. The final of said World Cup win had Materazzi at his most devilish to get the win over France, where his on-field wind-ups even resulted in pushing the mercurial Zidane past his breaking point. Yet, because of how big a moment this was, it led a lot of people to forget that it was also Materazzi who popped up with an unstoppable header to drag Italy back into the game and set them on course for victory. What a player, proving that he can be tough when it most counts.
---