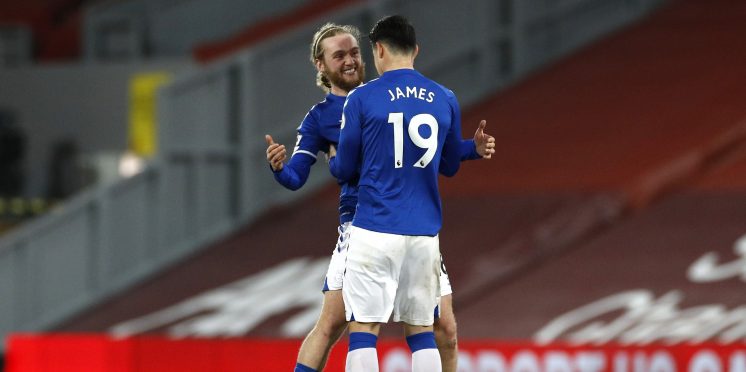 After 90: James Rodriguez Enjoying New Lease of Life at Everton
Everton man James Rodriguez has spoken to the club via their official Instagram page as he discussed a wide range of issues, including his happiness and settled status at Everton.
"I'm reasonably happy with how I am playing. I think there's more to come and I can hit some better form. "But when I've performed well, it's had a positive effect on the team. And that's what I want: for the team to play good football and perform at a high standard.

"The football is a lot more physical [than other European leagues he's experienced]. There's a lot of contact and you see fouls all the time.

"But these are all new experiences and I'm happy to be adding this one to my list."
Rodriguez then discussed how he is feeling at Goodison Park and the wider ambitions of the club:
 "It's been very easy to settle. I've come to a good club, a club that wants to achieve big things. I'm with a manager who knows exactly what I'm like. He knows how to relate to his players and staff."
Curiously, Rodriguez was candid on his relationship with Everton tactician Carlo Ancelotti:
"I get on fantastically well with him, just like a father and son. "So, everything was very easy and straightforward".
Read Everton Verdict
Rodriguez' quotes are strongly indicative of a man enjoying a new lease of life at Goodison Park.
A new test in a new league has seen him broaden his footballing horizons, but his mainstay status under Carlo Ancelotti seems to have struck him well.
He is enjoying his status as a central player that represents a far cry from the outcast state of limbo he suffered at Real Madrid.
---