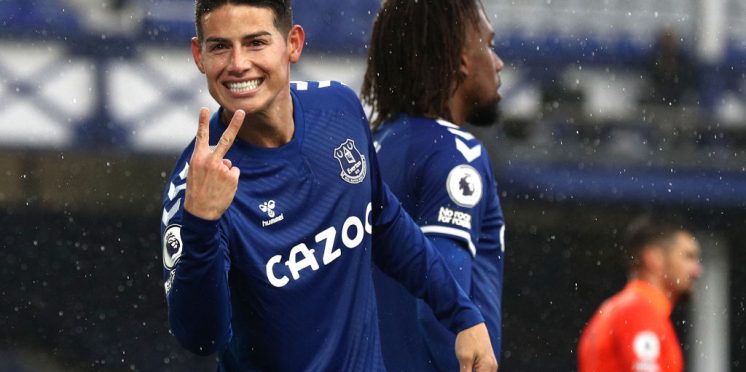 Virals: Watch as Everton's Colombians Take On Hilarious Liverpool Quiz
Yerry Mina and James Rodriguez took on each other in a hilarious Colombian-versus-Colombian challenge on all things Liverpool.
The Everton players went head-to-head as the club tested them on their knowledge of Liverpudlian culture.
Everything from language, cultural icons and even local cuisine was put to the test as the Colombians discovered just how much (or perhaps more accurately, how little!) they knew of local Liverpool culture.
Even the Spice Girls and Sylvester Stallone featured in a wide-spanning quiz filled with laughs.
Whilst there were moments of hilarity and confusion, the two Colombians came out with a respectable result in the end – and looked like they learned a thing or two about Liverpool and Everton along the way.
The hilarious quiz, entitled 'Scouse Shootout' and published by Everton's official YouTube account, can be found here.
---