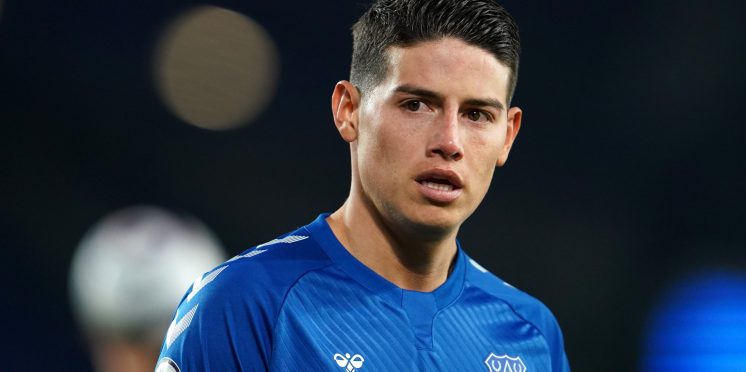 James Rodriguez shows off impressive skills during Everton training video
Everton fans enjoyed a real treat yesterday when the club released footage from an action packed training session.
One of the main takeaways, however, was a clip involving star-man James Rodriguez.
The Colombian attacker produced a fantastic bit of skill when a long ball was played to him.
To which Rodriguez responded with a sublime touch to pluck the ball out of the air and under control.
Plenty of fans enjoyed the clip with a frenzy of amazement in the replies…
This also included a response from former Toffees midfielder Peter Reid, who said James had 'a touch like fine wine'.
It is fair to say that the 29-year-old is a more than capable player to handle himself in the Premier League.
One of the best bits about him joining Everton is that the club didn't have to spend a penny.
The Toffees' acquisition of James has to be one of the best bits of business done by the club in a long time.
A player of his ability and skill is worth a lot of money in todays market.
The attacker has enjoyed his football since coming to Merseyside, with him managing 6 goals and 5 assists so far this season.
With the club set to face Arsenal in the Premier League tonight, lets hope for some James Rodriguez magic.
---