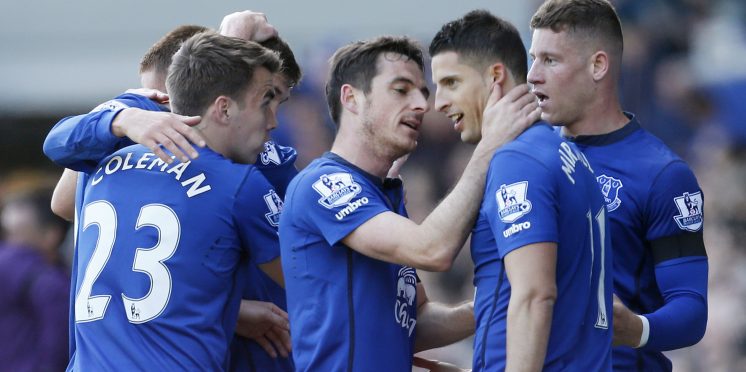 OTD: Everton trump Manchester United 3-0 under Roberto Martinez
On this day (26th April) in 2015, Everton ran out 3-0 winners against Manchester United in the Premier League.
The game was during Roberto Martinez's second season as manager of the Toffees.
Goals from James McCarthy, John Stones, and Kevin Mirallas made it three wins from their last three games against United at Goodison.
Everton often have a good record against United, with the other day also marking two years since their 4-0 win in 2019.
You can watch the highlights from the game below thanks to Bluekipper on Twitter…
The scoring opened in the fifth minute with McCarthy managing to trump David De Gea.
It didn't take long for Stones to get in on the action, with the defender nodding away a great header in the 34th minute.
It was Stones' first goal for Everton and proved that he would be a star in the making.
The second half saw Mirallas round of the scoring, with a fierce shot past De Gea after beating the offside trap.
The win was a massive boost for Martinez's men with their late surge in the league leading them to finishing 11th.
Today's squad has a very different look with the likes of McCarthy, Stones, and Mirallas no longer at the club.
However, games like that go into Toffees folklore and their names will be remembered for such.
---