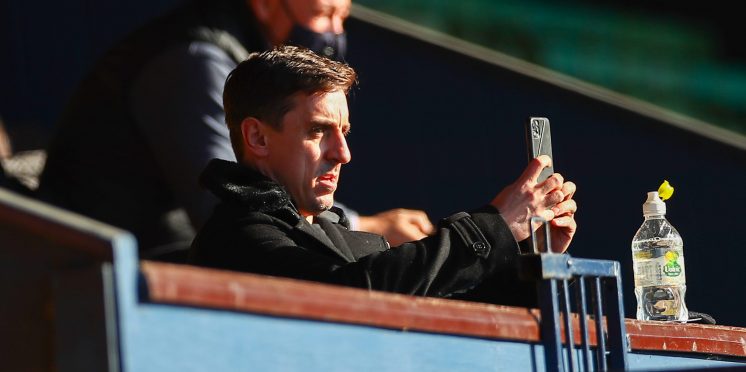 Pundit Reactions: Gary Neville Feels ESL 'an attack' on Everton
In case the wounds of the European Super League fiasco had faded somewhat, a reminder of Gary Neville's rant against the proposal will do well to empower Everton fans.
Everton were namedropped alongside a host of Premier League sides as examples of competitive challengers for top European places disrupting the traditional top six in a subtle compliment to Everton's progress this season.
Describing the plans as an 'attack on Leeds, West Ham, Everton and Newcastle', the pundit and former Manchester United stalwart outlined just how disastrous he feels the league would have been for European football.
Speaking to Sky Sports [via HITC], Neville argued:
"It was an attack on Leeds United, it was an attack on Everton, it was an attack on West Ham and on Newcastle," said Neville.

"Some of the greatest clubs in the history of English football.

"But then I look at Jimmy (Floyd Hasselbaink). What about Ajax? PSV? Feyenoord? These unbelievable clubs.

"They were just left. Left with the pennies whilst the rich just went away and took £300 million every year for 23 years and created their own league.

"Honestly, the scariest thing is that these people are regrouping back at base. They are not going away. This is their second attempt in the last 18 months."
Read Everton Verdict
Everton's 1-0 victory over Arsenal revitalised their hopes of securing European football at the end of the season, and the ESL collapse ensures the current prospects of the Europa and Champions League remaining intact remain unfettered – for now.
It is telling that Everton enter Neville's thinking: Neville evidently feels Everton are a club heading in the right direction in a sign that Everton can still take one last shot and leaping into Europe.
---