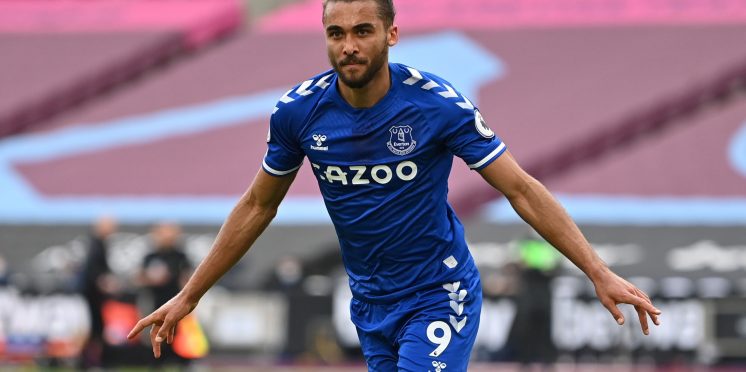 "The sign of a great striker" – Ben Godfrey reveals key reasons for Dominic Calvert-Lewin's goalscoring form
Everton striker Dominic Calvert-Lewin has more than picked up his goalscoring ability.
The Toffees signed him in 2016 from Sheffield United for just £1.62m.
Since then, the now 24-year-old has scored 53 goals in 169 games for Everton, with him really picking up this season.
Calvert-Lewin has 16 goals in the Premier League this season and is enjoying some of his best football so far.
In a recent interview with the club, teammate Ben Godfrey spoke about Calvert-Lewin's improvement.
The Blues signed Godfrey at the start of the season and after training with him, Godfrey has revealed all.
After Everton's 1-0 win against West Ham yesterday, Godfrey labelled Calvert-Lewina s a "great striker"…
"I see it every day in training, everyone at the Club will tell you how hard he works, it is no coincidence that when it comes to matchday, he puts away chances like that.

"He backs himself to finish those opportunities and is really critical of himself [if he doesn't]. That is the sign of a great striker, he is hungry, and long may it continue.".

Ben Godfrey speaking to Everton about Dominic Calvert-Lewin
It is evident how much Calvert-Lewin has improved over the last few seasons.
One of the contributing factors to that is likely Carlo Ancelotti.
Since the Italian joined the club, Calvert-Lewin has tried to emulate Ancelotti's former striker Filippo Inzaghi.
In an interview with The Guardian at the start of the season, the young Englishman said he has tried to copy parts of his game.
It has clearly worked, with Calvert-Lewin's movement inside the box evidently improved this season.
As Godfrey says, long may Calvert-Lewin's form continue for the Toffees.
---