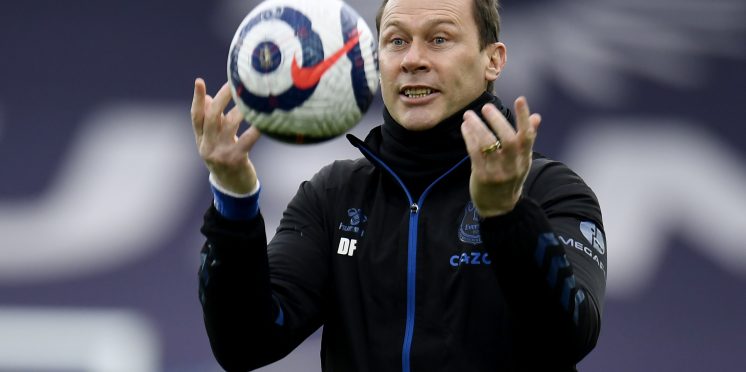 TalkSPORT pundit believes 'one-trick pony' Duncan Ferguson isn't right for Everton job
Everton are currently in the search for a new manager after Carlo Ancelotti's departure last week.
The Italian left the Toffees to rejoin Real Madrid, leaving the club the task of finding a replacement.
There has already been a few names mentioned, all of which had quality in abundance to handle the job.
Maurizio Sarri is currently in contention after a year away from the game following stints at Chelsea and Juventus.
As well as this, the Blues have also been linked with former Wolves manager Nuno Espirito Santo.
However, there has been one name mentioned that TalkSPORT pundit Simon Jordan has completely ruled out.
The former Crystal Palace owner feels Everton legend Duncan Ferguson would be the wrong person for the job…
Despite calls for Ferguson to take over, Jordan doesn't think it would be the right appointment for the club.
The reasoning is that he thinks it will ruin his current impact and influence at the club.
He may have labelled Ferguson's spirit as a 'one trick pony', but he makes a fair point about the proposition.
We saw last season how badly tings can go when a former player takes over the club and things don't work out.
Chelsea ultimately sacked Frank Lampard as manager, something that could have harmed his legacy.
Ferguson's current role in the team is perfect as he provides fantastic coaching and passion to the players.
For him to take that next step and become manager could be a real challenge that he may not be ready for.
Time will tell who the club opt to replace Ancelotti, but it is unlikely to be Ferguson who takes over.
---