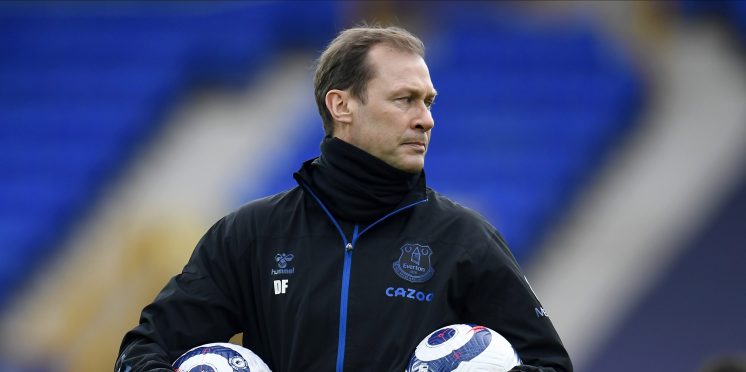 Danny Mills Backs Duncan Ferguson Stay at Everton
Former England defender Danny Mills has suggested that Everton fans may not have seen the last of Duncan Ferguson if Nuno Espirito Santo is appointed as manager.
The ex-Wolves tactician was previously in advanced talks with fellow Premier League side Crystal Palace, but the Eagles pulled out at the eleventh hour due to last-minute demands over the contracts of backroom staff.
Separately, Everton have since swooped for the 47-year-old manager – though the same issue surrounding backroom staff was said to be a concern for Everton chiefs.
Assembling the right supporting staff is a seemingly integral part of Nuno's desires at his next club, which could compromise Ferguson's position at the club.
The Scottish former Toffees hitman reportedly rejected the chance to move with Carlo Ancelotti to Real Madrid in order to fight for the Everton job, and Nuno's appointment could force him out of his role as assistant manager.
However, Mills contrasted that idea and claimed Ferguson's intimate knowledge of the club could be useful.
Speaking to Football Insider, Mills claimed:
"I guess it will depend on what Nuno wants.

"Duncan has said before that he doesn't want the main job and he has been quite happy to be that go-between. There's no reason why he still can't do that and help with that side of it.

"It depends on what Duncan Ferguson wants as much as anything. I'm not sure the sun and Madrid is on his agenda. That's not necessarily what he's thinking about but he may see it as an opportunity to move on with Carlo.

"It depends how big that staff is and who is on it. But there's no harm, at least for the first season, in keeping somebody around who knows the club and players who can lean on.

"As much as we know how much of an incredible Evertonian Duncan is, I don't think he would interfere with Nuno's plans as much as you wouldn't argue with him if he did!

"I don't think he seems that sort of character who would say 'No, you can't do this, you've got to do it like that.' So Nuno wouldn't have any fear of him wanting to steal his job or throwing poison darts.

"There's no reason why he wouldn't keep big Dunc around."
Read Everton Verdict
Given that both his coaching and playing careers are deeply entwined with the club, there can be little doubt that Ferguson resonates with the culture and history of the club.
In the short-term, the pre-existing rapport that Ferguson holds with the club and its players could form the cornerstone as part of a wider transitional process at the club.
---