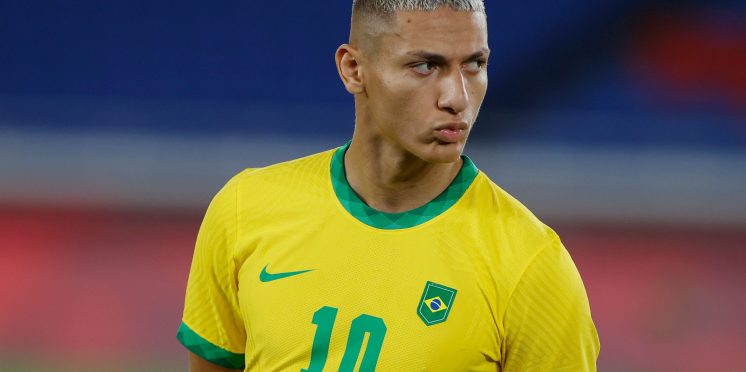 Fabrizio Romano shuts down rumours over Everton's £49.5m-rated striker joining Real Madrid
This summer is proving important for Everton and their plans for next season.
The club is in need of some much-needed reinforcement to improve the squad ahead of the next campaign.
With that also comes the interest of the Toffees' own players making a move away from the club.
The club possesses some incredible talent on their books who are often subject to transfers to other clubs.
Everton's Richarlison has been the subject of those rumours this summer, with the Brazilian a hot prospect.
He enjoyed a fantastic run with his native Brazil at the Olympics this summer winning gold in football.
Transfer guru Fabrizio Romano was asked about his future, with rumours over a move to Real Madrid.
The Italian quickly dismissed the question on his Twitch channel, with a simple "No!"…
Richarlison has been a fantastic player for the club and will no doubt continue to be next season.
Romano's quick dismissal clearly shows that any interest from Real Madrid is simply not true.
That is not to say that the Spanish club would not target a player such as the Brazilian as he is a great talent.
The clip can be seen below, with Romano not even taking the time to explain why, highlighting just how wrong the rumours and links clearly are…
With a current market value of £49.5million, Richarlison's stock is increasing rapidly.
The hope is that he and Dominic Calvert-Lewin can light up the league again for the Toffees next season.
Under new direction and with the possibility of some new players this summer, Everton could finally make that European charge.
---