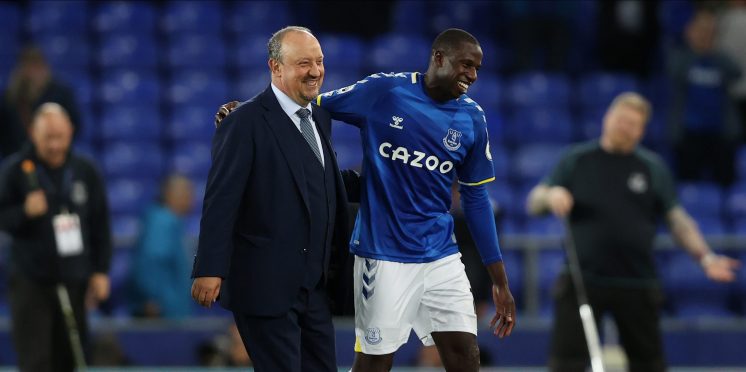 Andy Goldstein unsure Everton can sustain top four run
Pundit Andy Goldstein believes that any hopes of Everton retaining their current top four spot are fanciful and unsustainable, and fans should ease their expectations.
Everton find themselves towards the top end of the table after enjoying a sensational start to life under new manager Rafa Benitez.
The Blues have enjoyed stellar wins over Southampton, Brighton and Burnley and mustered a 2-2 draw against Leeds United.
On top of an unbeaten run in the Premier League, the Toffees also have secured safe passage into the next round of the Carabao Cup with a 2-1 win over Championship side Huddersfield Town.
However, pundit Goldstein suggested that Everton are bound to run out of steam and should savour the glories of today as a result:
"The problem Everton have got is there are four teams that are much better than everyone else and they're the obvious four, the Manchester clubs, Liverpool and Chelsea" he told talkSPORT [14/09/21, via Goodison News].
Goldstein also offered his opinion on the Burnley win and did praise Benitez for his tactical nous in reshaping the defence. He said:
"The big thing from Everton fans was that they started with five at the back, [Ben] Godfrey went off and [Andre] Gomes came on and I think that's when their shape totally changed, that's when they looked like a completely different outfit.

"It was a game of two halves because the first half was appalling and in the second half they really did turn things around."
Read Everton Verdict
Everton have spent remarkably modestly in this window and abandoned the previous approach of large transfer outlays due to financial restrictions.
On the surface, muscling into Goldstein's predicted top four will be hard to sustain – but Benitez has shown to date his ability to work with limited resources.
Sustainability may prove difficult, but a Europa League run may prove to be far more viable. At the very least, a modestly-assembled new-look side appears to have a real competitive edge and momentum behind it.
---