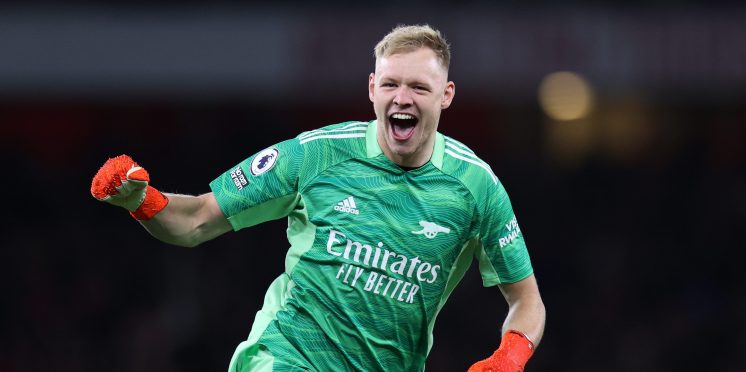 Darren Bent says Everton star is worse than Arsenal counterpart for club
Darren Bent has taken to the airwaves to insist that Arsenal star Aaron Ramsdale is a better goalkeeper than Jordan Pickford at Everton, superficially calling Pickford's England no. 1 status into question.
The Sheffield-born 'keeper -who suffered back-to-back relegations with Bournemouth and Sheffield United – has gone on to nail down a role as the Gunners' first-choice option as he usurps the spot of Bernd Leno, who himself is out of contract next summer.
Putting in some commendable recent displays, one would be forgiven for thinking Bent was saying that Pickford is not as good a shot-stopper as Pickford – but there was an important distinction made.
Bent took care to say that his view only applied at club level when recent performances are considered, and that Pickford has a habit of excelling on the international stage.
Pickford made it to the World Cup semi-finals in 2018 and the Euro 2020 final this year as Gareth Southgate's preferred choice, which in itself a fine testament to the faith the England gaffer has in the Washington-born former Sunderland hero.
Speaking on how Ramsdale can challenge, Bent claimed:
He said on talkSPORT (26/10/21 at 9:40 am), transcribed by Goodison News:
"I think he can challenge. He has been brilliant since he has gone to Arsenal. He is exactly what Arsenal needed. A leader and a real character on the pitch.

"But one thing Jordan Pickford has in his favour is that Gareth Southgate trusts him. One thing Pickford also has on his side is the distribution – Pickford's feet are incredible.

"But, in terms of playing club football, Aaron Ramsdale has been better than him."
Read Everton Verdict
Ramsdale might have impressed recently, but the jury feels as though it may still be out for Ramsdale in terms of whether he can put the past behind him and reclaim his prodigious status in English football.
Ramsdale, who joined Arsenal this summer for £24million (The Athletic), was certainly subject to a huge bid from a club who already had a main goalkeeper in a sign of how highly rated he is by Arsenal.
Perhaps he could compete with Pickford, but his long-term form remains to be seen.
---