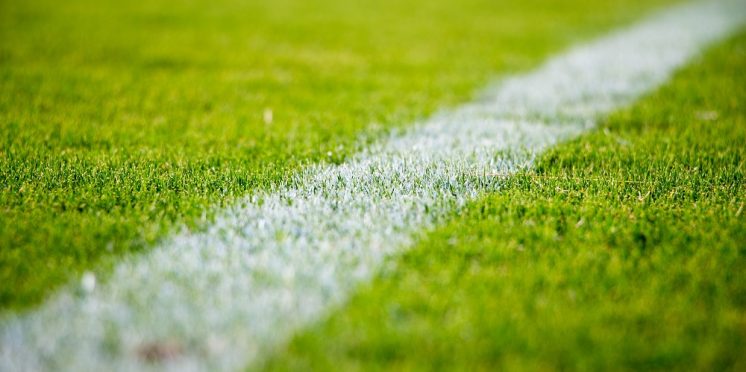 Everton's Top Targets for January
You do not have to be a footballing genius to see that Everton need to strengthen up in January. Unfortunately, you also do not have to be a financial genius to see that this is not going to be as straightforward as it would otherwise be. The injuries to key players and what that has meant for both the team's performance and results is evident for everyone to see. However, it is not just backup or squad players Benitez needs, but people who can come straight in and make an immediate difference.
At the moment Everton are just too predictable. Not so much in their style of play, but in what the team will be, and also pretty much what the result will be. If expert pundits predict it correctly week in, week out, then you can be sure that opposing management will be able to as well. That is like going onto the pitch with one arm tied behind your back. Unfortunately, the fact that the team more or less picks itself is not due to the starting eleven having played to such a high level that they have made themselves undroppable, but that there just aren't any other genuine alternatives. So where does the Spaniard need to strengthen, and realistically who could he get with the spectre of FFP looming over the club?
Defence
One name that keeps coming up is Donny van de Beek. A loan move to give the former Ajax star game time would seem to suit all parties, especially with the World Cup only just around the corner. The fly in the ointment, of course, is that no one knows what is going to happen at Old Trafford. If a new man takes over, it is likely he will want to cast his eye over what he has already got, especially in defence, in a team that have leaked goals.
Ainsley Maitland-Niles has not had the opportunities at Arsenal that he would have hoped for, especially after expressing his desire to move to Goodison, and it may be worth going in again in January to try and secure the England midfielder/right back's signature. His versatility in several positions and formations would be ideal for Benitez who, whatever happens, will be left spinning plates.
Midfield
No one could have predicted the impact Gray, and in particular Townsend, would have, but as we saw what happened in the striking department, they are only one injury away from being very depleted. Iwobi has his detractors, but he can do a job out wide if needed. However, the addition of summer target Dwight McNeil is looking more and more like a missed opportunity. Unfortunately, the Burnley winger has been nailed on at Turf Moor, and the chances of him being allowed to leave seem even more remote than they were in the summer.
Strikers
One rumour that has more legs and credibility than initially thought is Lacazette's move to Everton from Arsenal. The Frenchman ticks all the boxes mentioned earlier of someone who would be able to come in and make an instant impact, and he won't have to get up to speed with the rigours of the EPL. With his contract up in the summer, Arteta could be looking to get something for the thirty year old in January, as opposed to letting him go for nothing five months later.
There is, of course, something else we have not mentioned. The transfer market is a two way street. New mega wealthy Newcastle are reportedly interested in Calvert-Lewin in January. No Toffee fan would want to see the striker leave, especially to a club like Newcastle, but one of the biggest truisms in football is that money talks. With the money behind the North East club, it is fairly certain they will be able to get who they want, and taking emotion and sentimentality out of the equation it could free up funds for Benitez to make two or three signings that otherwise would have been impossible.
It may seem premature to be talking about January now, but you can bet your bottom dollar Benitez and everyone at the club will have their A, B and C lists already drawn up. They, like every fan, will be hoping they are able to get more from the first of those options than the latter.
---