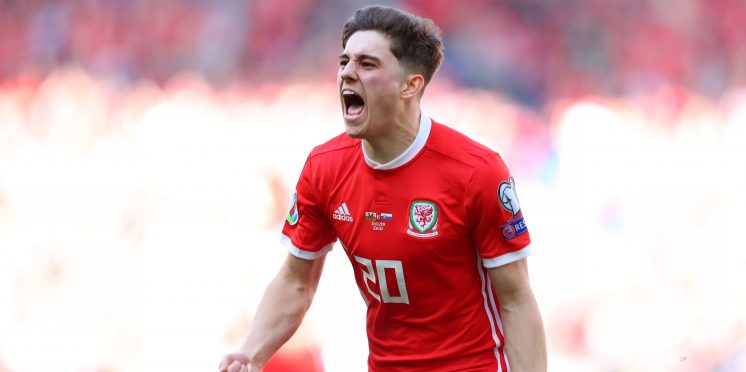 Darren Bent Unconvinced By Everton's Interest in Dan James
Former England striker Darren Bent does not seem wholly convinced by the rumours linking Wales international Dan James with a loan switch to Everton.
The Merseysiders were previously linked with the Manchester United 'speed machine' James by Football Insider amid claims that he was being viewed as an ideal backup to Richarlison.
Bent has claimed that James would indeed serve more as a backup and was scathing in his assessment of the Welshman as he claimed he would not break into Carlo Ancelotti's starting XI, despite admitting that James has 'great potential'.
The 23-year-old has struggled at his current club, having started just three Premier League games this season, and has fallen down the pecking order at Old Trafford.
Bent was brutally honest in his assessment of James, telling Football Insider: "The only thing about Dan James at times, for me, he's a little bit headless.
"He's shown great potential, when he first went to United he played really well, scored a few goals but at times he for me he's fouled or he shoots sometimes when he should pass it, he'll pass when he should shoot.
"He's got great pace and I think he'd be a great addition in anyone's squad but when we talk about someone coming in and making a real difference and adding a lot of quality to whatever they've already got, I'm not quite sure."
Bent was then asked if James would meaningfully compete with James Rodriguez, responding: "I wouldn't have him over Rodriguez, no, I wouldn't have him over Richarlison, so again if he's going to go and play back up if he's going to go from Manchester United's bench to Everton's bench, then fair enough.
"As far as thinking he's got more quality than Rodriguez and Richarlison, absolutely not."
Read Everton Verdict
Bent's damning assessment is justified given James' lack of impact on the Premier League. His attributes of speed can serve him well, but a lot of improvement is needed if he is to truly fulfil his potential.
However, perhaps Ancelotti may be the man to get a tune out of James – and the Toffees could then have a versatile asset on their hands if the adept winger can step up to the mantle expected of him.
---