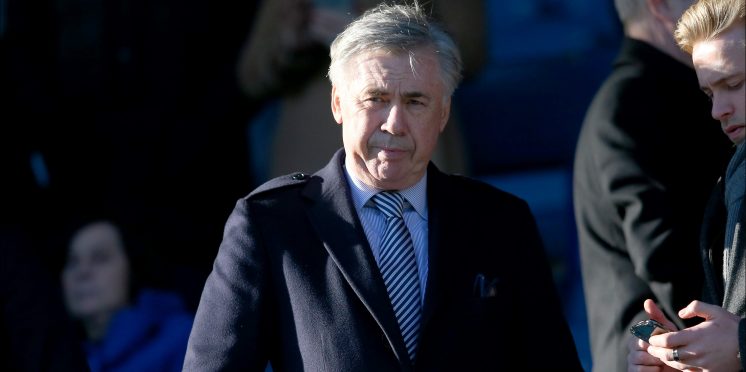 Statistics Reveal Huge Improvements in Everton's Attack
Everton are by no means infallible – no team truly is or has been – but one statistic which emerged following the 3-2 victory over Fulham should eliminate any doubt that Ancelotti has the Toffees' offensive forces gelling superbly.
Statistics from Football365 have shown that Everton have made the greatest improvements to their offensive acumen after game number nine this season, topping the charts for a number of key attacking statistics.
The most attention-grabbing fact was that Everton's shot conversion rate went up by almost 10%, whilst the Toffees have totalled 101 shots with 41 on target, approximately 40% of their attempts being accurate.
The Toffees have the 12th highest number of shots in the league but are joint-fourth in terms of the number of goals with 19, ten of which have come from Dominic Calvert-Lewin, the Premier League's leading scorer.
In other interesting facts, the Toffees' overall goal conversion rate this season is 18.8%, exactly double that of their 9.4% conversion rate last season. However, the Blues' average for shots per game this season is down to 11.2 (12th in the league) from 12.3 shots per game last season (7th highest in the league).
READ EVERTON VERDICT
Although not every stat is positive, nor do they tell the whole picture, there is plenty of cause for encouragement.
Ancelotti appears to have got his team both creating and converting more regularly, no doubt boosted by the impeccable form of Calvert-Lewin, who netted a brace against the Cottagers. Equally, the flair and creativity provided by James Rodriguez and the aggressive ball-winning insurance yielded through Allan means that summer signings have almost certainly played a key part in recent improvements.
That will come as reassuring news to Evertonians. It would seem that, over the long run, Everton are an improved offensive unit under Ancelotti; and his role should not be understated in generating the chemistry, work ethic and winning culture required to succeed.
---