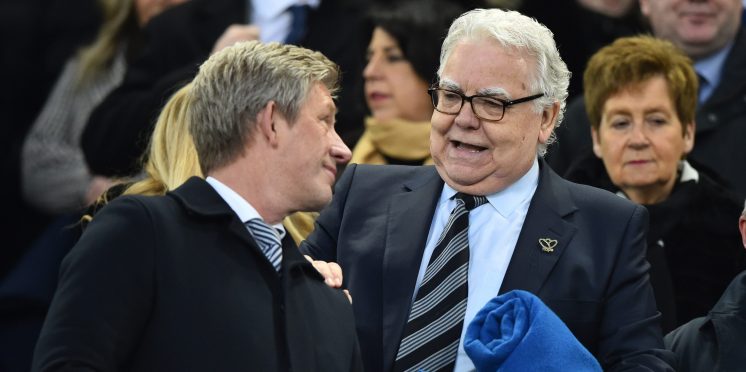 Marcel Brands Faces Uncertain Future After Contract Talks Stall
Everton Director of Football Marcel Brands continues to face an uncertain future amid reports that the senior club official will not be considered for a new deal until at least January.
According to the Daily Mail, any future agreement with the Dutchman to prolong his stay at Goodison Park is contingent upon his relationship with manager Carlo Ancelotti, so any extension to his future at the club hinges upon whether the experienced Italian would continue to vouch for him.
The 58-year-old has enjoyed a successful summer of recruitment. Under his direction, the Toffees secured the signatures of some big-name players, including Allan from Napoli and James Rodriguez from La Liga champions Real Madrid.
However, the report noted the growing influence of Ancelotti himself in deciding on incomings and outgoings at Goodison Park. Whilst it is not unusual for a manager to wield an influence over the transfer process, any signs of growing power may indicate a minor internal power struggle at the club. This may have a malign effect in Brands' future with Everton, where he is also a member of the board.
Brands' contract expires in the summer, but despite being a possible beneficiary of his departure, Ancelotti has offered his backing to Brands.
"We have a good relationship but apart from this friendship, he's doing a fantastic job," said Ancelotti, who himself is contracted to the club until 2024.
"He has been here in the club longer than me. I found the club well-organised and a really important scouting department, so it would be important for him to continue and find a deal with the club."
Brands was previously reported to have been courted by Serie A club AS Roma, given his recent successes in bringing talent to Merseyside.
Read Everton Verdict
Given that there is continental interest in his services, Everton would do well to keep their key transfer guru at Goodison Park.
He evidently plays a key role in delivering efficiency in the transfer market – indeed, Ancelotti owes him his backing, given how the aforementioned summer signings have greatly reinforced the playing options available to the Italian.
Their early-season success was vitally reliant upon the likes of Rodriguez performing well, and so they cannot afford to lose Brands without at least eyeing a high-class successor.
---