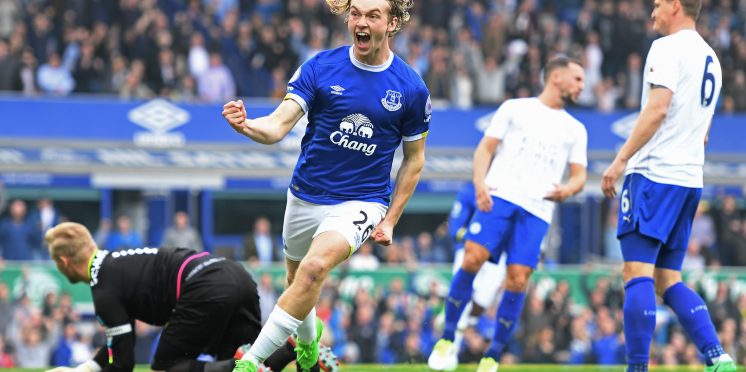 Tom Davies: The academy graduate with a lot to prove
It is almost four and a half years since a 17-year-old Tom Davies was handed his Premier League debut by Roberto Martinez in a 1-1 home draw against Southampton.
Since then, the now 22-year-old has made 157 appearances for the club in all competitions; scoring just seven goals (including that one against Manchester City in 2017 which seems to get played at every possible opportunity) and making a mere nine assists.
There is a clear discrepancy between Evertonians in regard to Davies' ability and where his future lies. For an England U21 international, you would expect to see a standout performer. Someone who catches the eye of the Goodison faithful. However, there are continual flaws in his game that are consistently highlighted week on week, leaving fans frustrated.
Perhaps the most confounding aspect of his game is the lack of distinction in his style of play. Despite playing at the highest level for nearly five years, Davies still hasn't found his definitive role which could be associated with the type of player he is.
It could easily be argued that this is down to the instability of manager appointments during Davies' tenure at the club. He has played under five different permanent managers in the last five years, and quite frankly that would be difficult for any player to settle into; especially with them all asking differently of him due to Everton's midfield being significantly inferior to their premier league competitors in recent years.
Despite that though, you just simply cannot identify Tom Davies as a ball-winning midfielder, an attacking midfielder or even a box-to-box midfielder. There is no aggression to his play, nor progression. More worryingly, I am not entirely sure if he even knows what type of player he wishes to be.
I am sure he is no doubt familiar with his uncle Alan Whittle's achievements, who managed to bag both the First Division Title and the Charity Shield in successive seasons playing as Everton's number 11 and 7.
With Carlo Ancelotti now at the helm and a certain level of quality required to impress, it is yet to be seen if Davies still has a future at Everton.
The signings of Allan, Rodriguez and Doucoure will only provide an even higher level of competition for places and will no doubt lower him down the pecking order.
Some fans have been calling for Davies to be loaned out for a number of years and maybe this presents an opportunity.
The only option close to this has been some alleged interest from Newcastle United in talking Tom Davies in a £12 million deal this summer, but nothing appears to have materialised with no new reports being made.
Davies has had over four years to find himself as a regular starter in the first team but has failed to create any sort of significant impression on the fan base. His challenge just keeps getting harder as the club appears to be moving in the right direction, bringing three very high-class midfielders into Carlo Ancelotti's side.
Maybe, just maybe, at some point in the future Davies will turn a corner and become something we have yet to see.
---