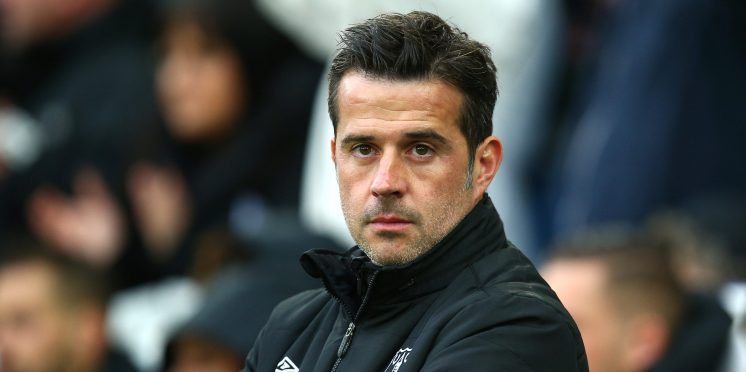 Is it finally time for change for the Toffees?
For years, Everton have fallen at that last hurdle, and have struggled to break into the Premier League's top six on a consistent basis, managing to gain European football from their position in the league just twice in the last decade, a stat that their Red neighbours in Liverpool will find amusing. However, for many Everton fans, this simply isn't good enough.
Everton are capable of becoming a top Premier league title contender if they are managed correctly, and for as long as Marco Silva is in charge, the Toffees really won't achieve this. Since Silva has managed in English football, he has failed to achieve a win percentage of higher than 45% across three years in the country, managing three sides. The worst season came when the Portuguese tactician was in charge of Watford. During his tenure, Silva managed to win just eight games out of 26 in charge and was sacked in January.
Everton appointed Silva in May of 2018, and since then, the Toffees' boss has won 23 of 56 games in charge, maintaining a win percentage of just 41.1%. For a club of Everton's size, this has to ring alarm bells for the board, as the star power in their side suggests they could fight for much more. Everton currently sit just three points above the drop zone, in 17th. A very troublesome start has been outlined by some very poor results, including a 2-0 loss at home to league newcomers Sheffield United, and a 3-2 loss away at Brighton, in which Lucas Digne scored an own goal late into stoppage time to ransack the Toffees of a point.
This current run of form for Everton has to mean Marco Silva's exit is just a matter of time, as in December Everton will face Merseyside rivals Liverpool, Leicester twice, Chelsea, Manchester United and Arsenal, all in the space of three weeks. A run of fixtures of that sort would be a challenge for any club, but for a struggling Everton side, this could spell the end for Silva.
Potential Candidates:
With that being said, the all-important question stands. Who takes over? There are multiple top contenders for the job:
Sylvinho: The Brazilian has only managed one team when he was in charge of Lyon for just 98 days. He managed to pick up 13 points from 11 matches for the French giants, however, the results simply weren't good enough, and the club parted ways with Sylvinho in October. This short tenure means Sylvinho may have plenty more to prove as a manager, and with Everton struggling on such a large scale this season, a manager with a different approach may be the resolution to the problems.
David Moyes: Desperate times often call for desperate measures, and under the circumstances, Everton may need to reach into their phone book and give the Scotsman a call. David Moyes won a convincing 219 games whilst in charge of the Toffees, enduring a lengthy spell before moving to Manchester United in 2013. Moyes knows the club inside and out and was very well-liked as a manager all those years ago, so this appointment could be welcomed in open arms.
Mark Hughes: Mark Hughes has been out of a job since his departure from Southampton in 2018. Hughes isn't known for achieving survival from the Premier League, as his Queens Park Rangers side went down in 20th in the 2012/13 season. Despite that, Everton are seriously in need of a change, and who else but Mark Hughes to come in and toughen up the side, something that needs to happen for the Toffees.
What Went Wrong?:
Everton had such a promising transfer window in the summer, bringing in the likes of Fabian Delph to strengthen in both defence and across the midfield, out of favour Arsenal winger Alex Iwobi, Andre Gomes from Barcelona, hard-hitting central defensive midfielder JP Gbamin and, of course, former Juventus wonder kid Moise Kean. With the aforementioned acquisitions, Everton were expected to mount a serious top-four challenge, and they have miraculously failed to do so.
Along with their summer signings, their current squad is filled with talent too, with the likes of Richarlison, Bernard, Jordan Pickford, Lucas Digne, Yerry Mina and Gylfi Sigurdsson all posing a threat to other Premier League sides. So how did this master plan fall apart so soon?
Things just haven't clicked for Everton, and it is well known that despite having a squad filled with talented players, if said players are unable to work effectively as a team, then that is where the problem lies. Everton brought in players when it could be argued that they weren't vital moves, for example, Moise Kean has struggled to receive starts under Marco Silva as the boss already has Dominic Calvert-Lewin and Cenk Tosun at his disposal.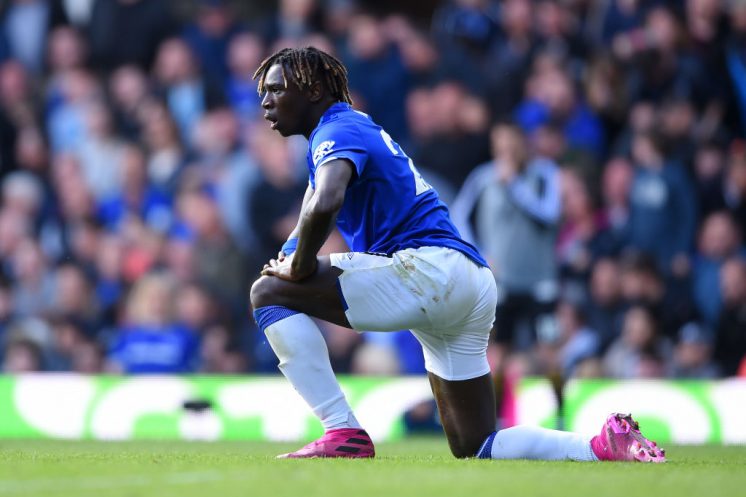 Iwobi is also struggling to find his feet as Bernard is forcing him out of the side. Marco Silva has struggled to rotate his side, and in essence, has paid the price.
With constant poor results and half-hearted performances, it does seem to be only a matter of time before the Everton board take charge and make a decision.
Will Marco Silva receive the sack?
Yes - he's gone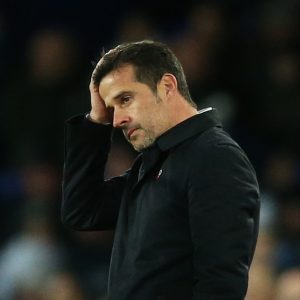 No - he's safe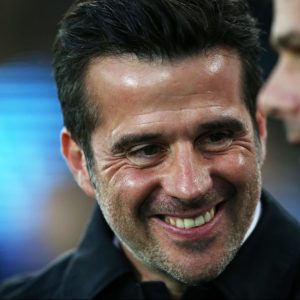 ---