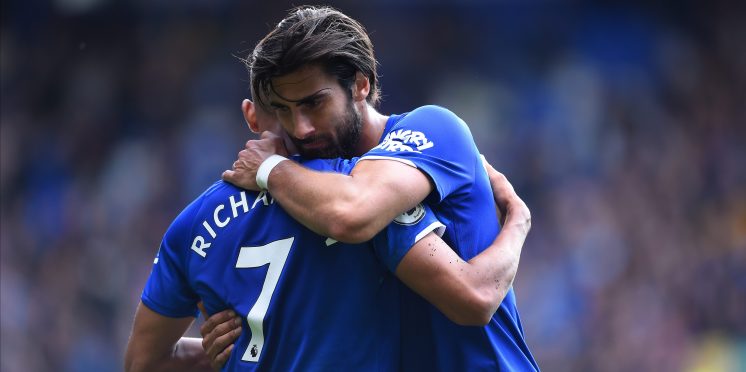 Everton fans shower Gomes with love and support following emotional video
Everton fans have responded to a video of an emotional Andre Gomes posted on Everton's Twitter feed.
The Portugal international was almost brought to tears after reading some of the letters that a number of Everton fans had sent him following his season ending injury, sustained against Tottenham earlier this month.
The 26-year old suffered a fracture dislocation to his right ankle following a clash involving Tottenham's Heung-min Son and Serge Aurier, and he was visibly in distress on the field before he was stretchered off.
Initially estimations declared that Gomes would likely miss the remainder of the 2019-20 season, while worse case scenario predictions indicated that his injury could have a much more long-term impact on his career.
Gomes' injury was met by an outcry from the Everton fan base, who not only view him as one of the club's best players, but also as a genuine man who has always treated the fans with respect and humility.
Reading some of the supportive letters sent to him, it was clear to see how moved the midfielder was, and Gomes once again issued a heartfelt message of thanks to the fan base.
Responding on social media, many Everton fans were quick to pile on further praise and support for Gomes, who has become a real fan favourite at Goodison Park.
Twitter: @Everton @MundialMag Wishing him the best of luck with his recovery. Clearly a genuinely humble guy (@chrisdaws72)
Twitter: @Everton We need players like this in our team right now , he would run through a brick wall for the fans . Love you @aftgomes (@stevietoffee)
Twitter: @Everton Don't do this to me 😫 (@Edo1991)
Twitter: @aftgomes @Everton 💪🏼💙 we're all behind you mate get yourself better, stay strong, and bring your passion back in the blue shirt of @Everton (@peterlarlewis)
Twitter: @aftgomes @EvertonNewsFeed @Everton We need more @aftgomes in this world, amazing player and human #nsno (@contegotwit)
Will Everton beat Leicester at the King Power on Sunday?
Yes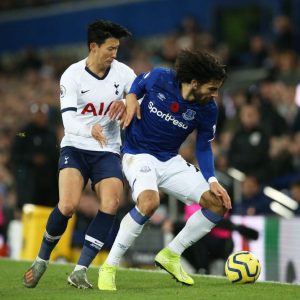 No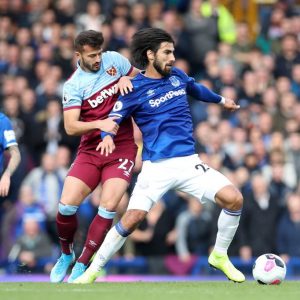 ---