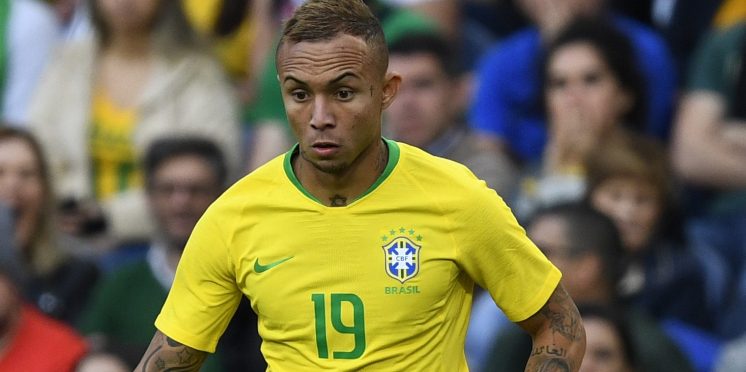 Everton have 'great optimism' over signing Everton Soares
Everton have moved forward in their negotiations for Gremio forward Everton Soares, with UOL claiming that a bid is expected imminently.
In what is the latest in a series of reports detailing Everton's supposed interest in the Brazil international, UOL report that there has been an advance in discussions after the club met the player's agent last weekend.
That report claims that there is 'great optimism' that Everton could land their namesake in the next few days, despite Gremio still maintaining that there has been no contact between the clubs.
It is claimed that Everton Soares sees the Toffees as a great opportunity as he looks to get into both the Premier League and into European football, and that both clubs will get in touch 'very soon', with Everton to bid €35million.
Interestingly, UOL report that Everton Soares will arrive at Goodison just in time to take the Number 11 shirt for the Merseyside club – a number that is currently occupied by Theo Walcott, whose own future is uncertain.
Read Everton Verdict
As with almost every other step along the long and winding road that is Everton's pursuit of Everton Soares, these reports need to be taken with a pinch of salt. It seems as though speculation is mounting, but realistically we can never be sure until something more concrete is reported.
While I do want to temper expectations, I also want to delve into how exciting Everton Soares could be for the club, should he trade Brazil for Liverpool. Described by WhoScored as a 'very strong' dribbler and finisher, the Brazilian primarily plays on the left for Gremio in his native Brazil, but he is versatile enough to play on the right and through the centre as a second striker or lone striker.
Everton Soares would certainly rank about Walcott as a more dangerous dribbler of the ball, with the 23-year old averaging 3-1 dribbles per game (WhoScored). Walcott meanwhile only averages 0.6 dribbles per game, while Seamus Coleman stands as Everton's best-rated player in that department, still with just 2. Richarlison gets the most shots off for the Toffees with 2.5 shots per game too, while his compatriot averages 2.8, making him someone who could provide an impact from width.
Everton have plenty of exciting offensive options in Richarlison, Dominic Calvert-Lewin, Moise Kean, Bernard and Alex Iwobi, and should Everton Soares join the club, he would further deepen that pool of talent for Ancelotti to utilise.
Do we believe that Everton's interest in Everton is legit?
Yes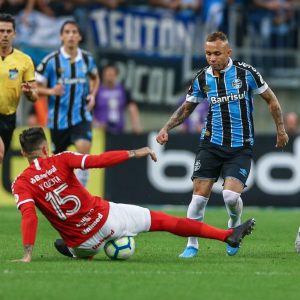 No, just paper talk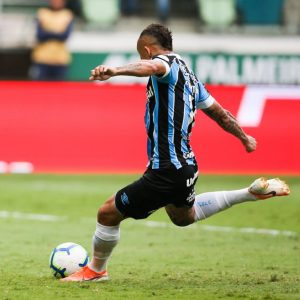 ---