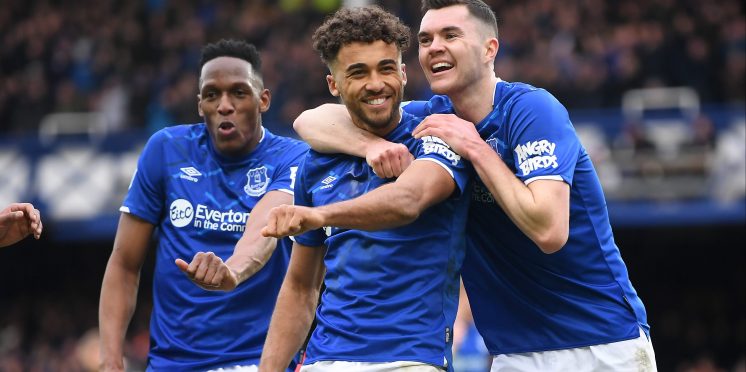 Everton fans react to Calvert-Lewin's potential new salary
Several Everton fans have questioned the reported £100,000-a-week figure mooted as the potential salary in Dominic Calvert-Lewin's new contract.
Football Insider reported earlier this week that the 22-year old striker was edging closer to committing his long-term future to the Toffees, with Everton apparently set to confirm that Calvert-Lewin has signed a new contract imminently.
The Blues are said to want to tie Calvert-Lewin down to a new and improved long-term deal, amid speculated interest (via Mirror Sport) from Manchester United, owing to his upturn in form since early December.
According to Spotrac, Calvert-Lewin is currently on a weekly wage of £20,000, and having scored eight goals in his last 11 Premier League games, Everton apparently want to reward the potential future England international.
However, a number of supporters have questioned the reported figure that Calvert-Lewin could be set to earn, which Football Insider claims will be close to £100,000-a-week, taking to social media to voice their opinions.
Twitter: @ToffeeTVEFC I thought he was our worst player until a few months ago. Needs to perform consitently over a year to… https://t.co/nB7XgwUUP9 (@birchall_luke1)
Twitter: @ToffeeTVEFC 100ks a bit far for a good couple of months like (@OwensYM13)
Twitter: @ToffeeTVEFC 100k the club have lost their minds, decent player nothing over special……silly decision if that's true! (@bigjaco2010)
Twitter: @EvertonNewsFeed He's good but not 100k a week good!!! (@daveyc99)
Twitter: @ToffeeTVEFC 100k a week 😮😳 (@JEfc83)
Twitter: @EvertonNewsFeed Way too much! Should be on 50/60K (@ReeceMakinson)
Does Calvert-Lewin deserve to be on £100,000-a-week?
Yes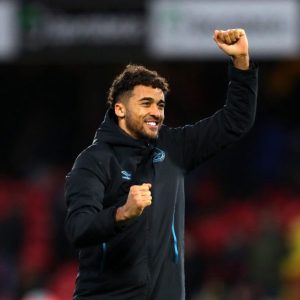 Of course not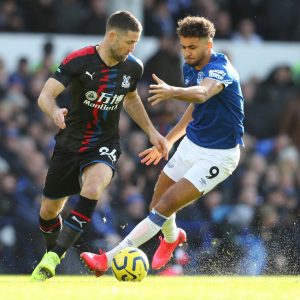 ---