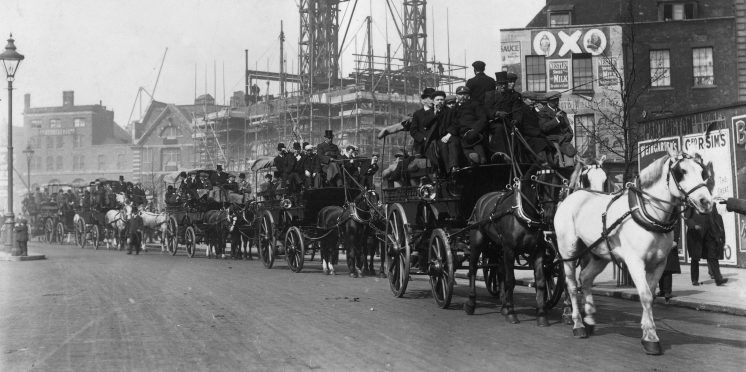 If You Know Your History: Volume 1 – 1906 FA Cup Final
On this very day 114 years ago, Everton triumphed in a 1-0 win over Newcastle United to clinch the club's first-ever FA Cup in what was described as a "Disappointing" and "Tame" affair by journalists at the time.
Everton won the chance to fight for the trophy after defeating bitter rivals Liverpool 2 -0 in the Semi-Final at Villa Park just three weeks prior.
Over 75,000 spectators took their place to watch the drab final at the Crystal Palace, witnessing the Toffees clinch the Cup through an Alex "Sandy" Young second-half strike, as he placed the ball well in the net, past Newcastle United's Jimmy Lawrence. It was the only moment of excitement of the match as many fans and other footballing critics labelled it as the "worst" final they could ever remember.
It is recorded in the Daily Mirror of the 23rd April 1906: "There is no question that Everton deserved to win. Quicker on the ball, faster, and more intelligent, they were the ones to sum up the situation. The light ball, the bothering wind, and the hard ground was going to spoil close football and passing movements. They consequently drove the ball towards the Newcastle goal at every possible opportunity, and, follwing up with rare dash, harrassed the Newcastle defence as much as possible. When their opponents did get the ball in front of goal there was never anyone up to take advantage of the fact, and [Walter] Balmer and [Jack] Crelly (Everton) nearly always could take their time in clearing."
"Sandy" Young, who scored the winning goal, was a monumental figure for the Blues during a 5-year stint between 1903 and 1908, establishing himself as the club's prolific top scorer in every season he played.
Winning the FA Cup that year compensated for the dispiriting finish of 11th managed in the English First Division, failing to better neighbours Liverpool, who won the First Division title in that same season.
The win proved to be somewhat of a motivation for Everton who went on to finish 3rd in the First Division the following year, but they could do no better than runners-up in the FA Cup of 1907.
Despite the significant lack of quality in the game, the result showed to be the most important. Everton have now won five FA Cup's to date, seven short of Arsenal's 13, and they will be hoping to improve on their record in Football's Oldest Cup Competition during the reign of Carlo Ancelotti.
---