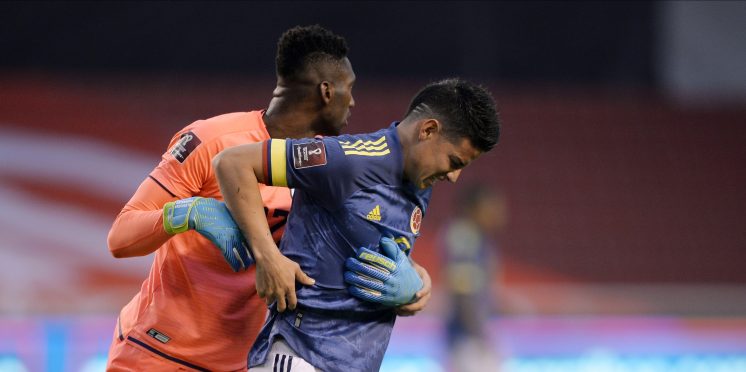 James Rodriguez Threatens Legal Action Over 'False' Reports of Fight
Everton playmaker James Rodriguez has hit out amid critical reports of a physical altercation occurring on international duty involving the Colombian and threatened legal action.
Colombia endured a torrid time in the recent 2022 World Cup qualifiers. They suffered defeat at the hands of Uruguay before a humiliating 6-1 dressing-down by Ecuador placed serious doubts over their ability to make it to the Qatar finals in two years' time.
Rodriguez released an official statement in response on Thursday evening decrying what he calls the 'false stories' and maintains that he holds an 'excellent and respectful relationship' with his international team-mates. He said:
To the public opinion, the media and fans in general, I dismiss all kinds of supposed information alluding to mistreatment, aggression, disputes or all kinds of controversy raised between players and in which I am mentioned as the protagonist.

After the World Cup qualifying commitments that took place on November 13 and 17, 2020, what happened on the court and the unfortunate results have not prospered beyond what the game represents.

Both in the dressing room and in my personal life, I maintain excellent and respectful relationships with each of my teammates from the Colombian National Team.

The moment is complex from the sporting point of view, we players are the first to recognise our responsibility.

However, as a group we remain united and with the intact dream of qualifying for the World Cup in Qatar, something for which we will work even harder.

For the above, we need to clear all kinds of doubts about what harmony and the environment in the dressing room represent, which although it is affected from the soul has never passed into conflict between us its members.

Finally, I ask everyone not to fall further into the misinformation of these slanders. Those responsible and creators of these false stories only intend to foment discord and chaos by affecting my name, so I will proceed in law where necessary.
Colombia are languishing in seventh place in a 10-team qualifying group as a result of their poor start in the campaign.
Read Everton Verdict
News such as this is an unfortunate part of being a famed international footballer. Rodriguez likely carries the weight of Colombia's sporting expectations on his shoulders, making him the ideal fall guy when catastrophe strikes.
It is deeply shameful that he is the subject of fake news attempting to denigrate his character, and Everton fans should hope this doesn't affect his league form.
Is Rodriguez right to sue?
Yes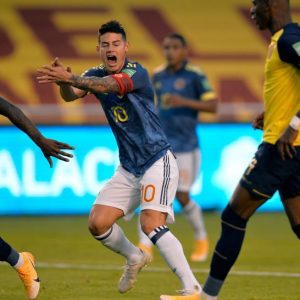 No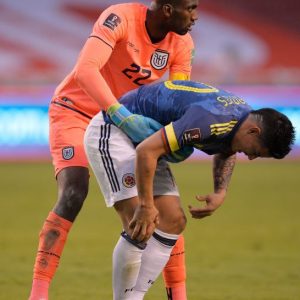 ---