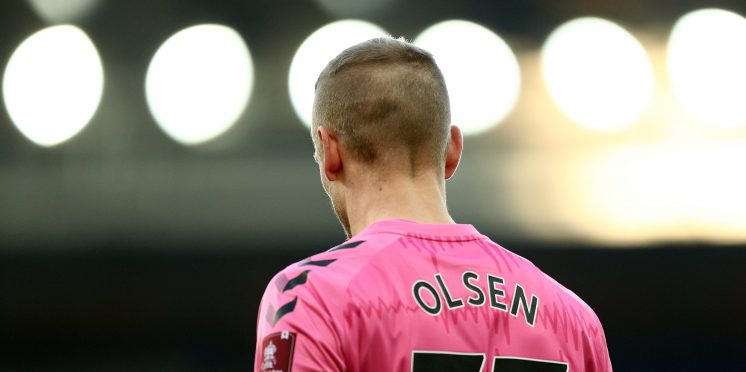 Everton in talks over new sleeve sponsor
Everton are in active negotiations over a new sleeve sponsor for the club, according to the Liverpool Echo.
The club is currently without an extra stream of revenue after the current deal with Finnish company Rovio expired, in which the logo of the company's 'Angry Birds' mobile game adorned the Toffees' famous blue jersey. The Toffees had a three-year agreement which was worth more than £1m per annum in advertising fees.
The identity of the new company and brand in talks with Everton is not yet known, but the Goodison Park board are surely keen to wrap up a deal soon. The Rovio agreement expired in September, meaning that Everton have entered the new year without a vital stream of revenue.
The Liverpool Echo reported that a few viable leads emerged for the club, but formal talks have broken down and resultingly no deal has been reached.
The club has taken a principled approach in its sponsor, refusing to compromise on two key objectives. First and foremost, the club is adamant that their valuation is met by any suitors – meaning a seven-figure fee is likely to be charged for sleeve privileges. Moreover, the report added that any new sponsor must fit in with the club's ethos.
Everton previously cut ties with Kenyan sponsors SportPesa due to the nature of the company as a part of the gaming industry.
As a result, any companies with links to betting are likely to be rejected as the club seeks to remain distanced from any companies which could be seen as profiting from vice.
Read Everton Verdict
The decision to stave off jumping on early suitors is a noble one by Everton.
The club's ethos and corporate vision can remain intact as a result, but as club losses hit staggering heights, plugging the missed advertising opportunity has to be a priority.
---