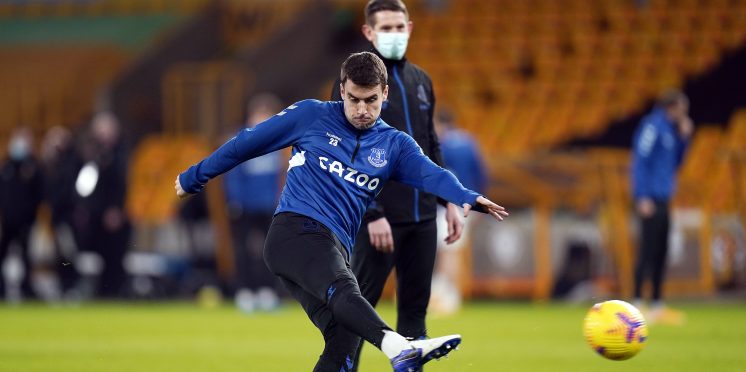 Football finance expert hails Everton's new partnership with Sligo Rovers
Football finance expert Kieran Maguire has claimed that Everton's new 'strategic partnership' with League of Ireland club Sligo Rovers makes total sense for the Goodison Park outfit.
Speaking to Football Insider, the Liverpool-based financial lecturer said that the partnership was an incredibly cost-efficient way of giving the Toffees a pathway into the pool of Irish talent.
The deal means that the two clubs will co-operate both in a commercial and sporting capacity, sharing knowledge in what should reap mutual benefit for each party. However, an ulterior motive for the Toffees also comes through the aforementioned sporting aspect – talent-poaching.
Maguire believes the partnership can squeeze scouting costs in Ireland whilst expanding their contacts and recruitment network in the process. That could pinch down the year-on-year losses sustained by the Merseyside-based outfit.
Maguire discussed the multi-faceted benefits on offer for Carlo Ancelotti's side, telling Football Insider:
They are looking to identify talent off the back of this. So I don't think it will make much of financial difference in the short term, but if you start to build up relationships then you can begin to use Sligo Rovers as a hub for identifying talent in that part of the Republic of Ireland.

So there's certainly a lot of logic in it. Everton have spent huge amounts of money in the transfer market in recent years, so they haven't got a huge amount of wiggle room in terms of who they can recruit compared to the peer group they want to break into.

Trying to get a new production line of players I think makes a lot of sense from a commercial arrangement.
Read Everton Verdict
Maguire's analysis hits the nail on the head.
Everton have proven they can develop young Irish prospects into first team regulars, with the success of club captain Seamus Coleman a prime example.
Plucked from Sligo in 2009 for a paltry £63,000, the 32-year-old has made 332 appearances for the Toffees and remains a crucial first team figure. This new partnership opens the door for fledgling Irish talents to hopefully follow in Coleman's footsteps.
---