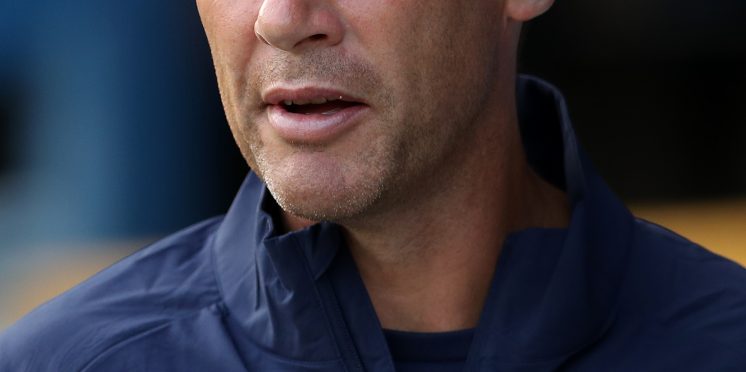 Alan Shearer: Duncan Ferguson the 'Hardest' Premier League Player of All Time
In a light-hearted debate, former Newcastle and England striker Alan Shearer declared Everton assistant manager Duncan Ferguson as the 'hardest' ever Premier League player to have graced the league.
Along with ex-Manchester City defender and pundit Micah Richards, the duo were discussing the toughness of some of the players they have both played with and against.
Shearer has played in the same team and come up against the towering Scottish hitman in his career and spoke wistfully over the intensity and physicality of Ferguson.
Speaking along with host Gary Lineker on Match of the Day's Top 10 Podcast, Shearer said:
"Do you know when someone just has an aura about them?" said Shearer.

"He just had something. A presence. That when he walked in, the size of him. And he had this reputation and he just didn't disappoint.

"If looks could kill then he could kill you with a look – you could see the fear in defender's eyes standing in the tunnel. He could fight with the best of them. He could tackle with the best of them. He was unplayable in the air.

"He was the hardest. He would be frightened of nothing or frightened of no-one. If there was one house you didn't want to burgle then it's big Dunc's!"

"I have enjoyed his time at Everton," said Lineker. "Being number two for a while and that brief period when he was manager. And now how he is with Ancelotti.

"You can see that he has got a real soft side as well. We have seen that, haven't we?!"
Read Everton Verdict
Ferguson clearly has an imposing demeanour but one favoured by Ancelotti.
His magnetic, animated style compliments Ancelotti's composed approach almost in a good cop, bad cop dynamic – much to Everton's benefit.
---