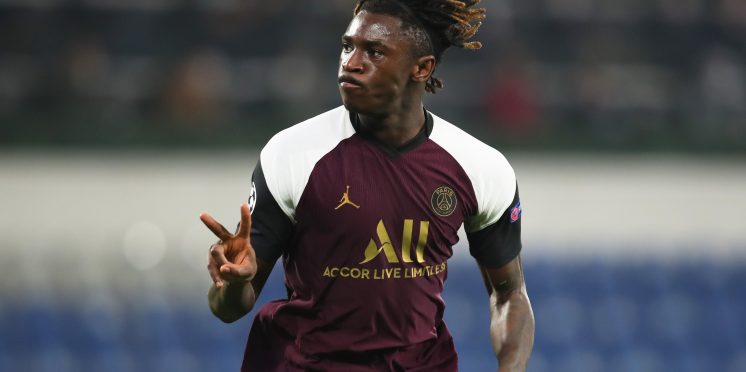 Fabrizio Romano offers update on Carlo Ancelotti's stance with Moise Kean and PSG: "We're open"
This season has seen 20-year-old Italian forward Moise Kean on loan at French side PSG.
The Parisien club has enjoyed some of Kean's best football over the last two seasons since his switch from Juventus to Everton.
A lack of chances at Everton led to the loan move and it appears as though Kean has rediscovered his form.
Due to his fine performances, it has led to PSG looking at securing his services in a permanent deal.
Initially, journalist Fabrizio Romano revealed that the Ligue 1 side were hoping to sign him permanently in the summer.
It seemed as though Kean was open to a move permanent move, and recent comments from Carlo Ancelotti have added fuel to the fire…
As you can see, it appears as thought Ancelotti is open to either situation.
He is clearly happy to have Kean on board next season, stating he would be 'an important player'.
However, he does say that if PSG want him then they must communicate with the club over a move.
This leads to thoughts that maybe the French club are yet to discuss with the Toffees about their intentions.
ReadEverton Verdict
There is a possibility that Kean could stay at Everton which would be fantastic for the club.
Despite that, it appears as though Ancelotti knows he and the club could get a great price for Kean given his form this season.
Not only that, but Dominic Calvert-Lewin's form himself has been more than impressive.
With the Toffees stuck with two fantastic forwards in a system with just one striker – it is clear that one would find themselves on the bench.
It would be tough for Everton fans see Kean leave with him not being able to show his qualities for the Blues as of yet.
Hopefully, Everton can keep hold of him and find a way to get the best out of him and Calvert-Lewin together.
---