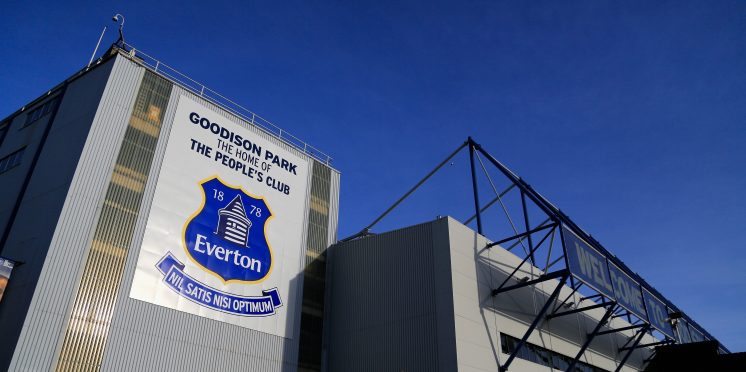 Expert Michael Parkinson Praises £500m Everton Development
Everton's Bramley-Moore Dock stadium development has the potential to become a global architectural icon in the view of one expert.
The Blues are targeting a 2024-25 season move-in date for the state-of-the-art 52,00 seat stadium, with the £500 million cost marking a statement of intent from club owner Farhad Moshiri.
Professor Michael Parkinson of the University of Liverpool – a self-professed Liverpool fan – confessed that the aesthetic value of the club's new stadium has a world-class future ahead of it.
Speaking on the Constructive Voices podcast [via the ECHO], Professor Parkinson said:
"We were joking before that I support Liverpool and that I am a Red.

"I think our owners have been good for the club but they have made some strategic mistakes.

"Everton Football Club have not been as successful as Liverpool Football Club but their commitment to the city is greater than ours.

"Their ambition for the development is really fantastic. If they pull it off it, I think it could become a global leader, I really do, that's the significance of this.

"We can all think of cheap and cheerful football stadia that you may as well be in Tesco.

"They have no soul, no quality, you can't defend them, they are there. They are modern and you can park.

"I think this is a different kettle of fish, if they pull it off. They have not pulled it off until they have pulled it off…..if they do that, it will be the Guggenheim of the 2020s.

"Everybody will come and see how they did it, if they pull it off.

"I hope they do and I think they will do. I rate, very highly, the people involved in this."
Read Everton Verdict
Such an eye-watering price tag in terms of development costs marks further evidence of Everton's ongoing commitment to the city of Liverpool.
The grand scale of investment will have profound benefits for the local economy, with one projection estimating that the development's benefits will grow the local economy by £1 billion.
Creating 15,000 jobs in the process, numerous livelihoods will be created and sustained from, as Parkinson rightly notes, Everton's commitment to the city.
On and off the pitch, the development provides long-term structural benefits not just for the club but to Merseyside.
---