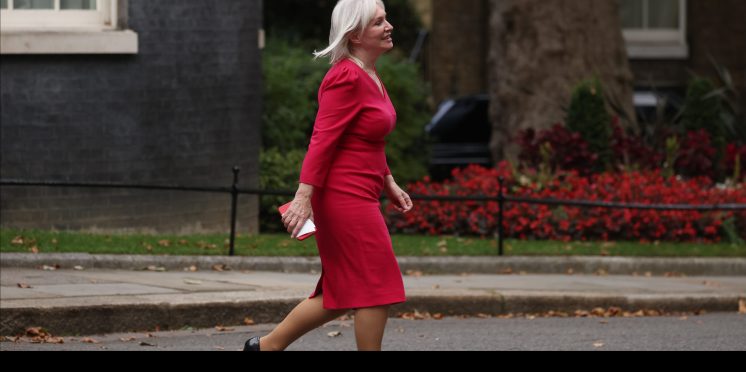 Virals: New Culture Secretary reveals Everton connection
New Culture Secretary Nadine Dorries has admitted an unusual Everton connection in parliament as she took to the political stage for the first time since being admitted into her new role.
As shared on Twitter by Sky Sports reporter Sophie Morris, in her first appearance in the Commons in the role she declared her great grandfather was a founding member of Everton Football Club, with the Liverpool-born M.P. adding that she is a Liverpool supporter.
Twitter: Nadine Dorries, in her first appearance in the Commons as culture secretary, declares her great grandfather was a f… https://t.co/l818fAdAoL (@itssophiemorris)
Dorries, who was promoted in Prime Minister Boris Johnson's recent reshuffle, used her first Commons appearance with her full title of Culture, Media and Sport Secretary to "declare an interest" in football and the wider issues at play.
Speaking to her fellow parliamentarians, Dorries said:
"Football is central to our national life and this might be a good point to mention my own interest in football, as well as Rugby league, is that my great-grandfather's actually one of the founding members of Everton Football Club – although I am a Liverpool supporter.

"So I declare my interest on day one."
Her colleague Tracey Crouch M.P. was heavily involved in a recently published official report into the issues facing modern football as interested parliamentarians look to agitate for positive reform to the running of the modern game.
Dorries informed parliament that her great-grandfather George Bargery was instrumental in the Toffees' history, with records showing Bargery was indeed a founding member and also served as the club's goalkeeper. [Liverpool Echo]
Read Everton Verdict
Regardless of political standpoint, the nugget of information on Dorries' Everton links is a curious imbuement of parliamentary affairs with the Toffees' own legacy.
Having an advocate in parliament for footballing issues could help to promote change within the game, and her links to Bargery is an eyebrow-raising reference to Everton.
---