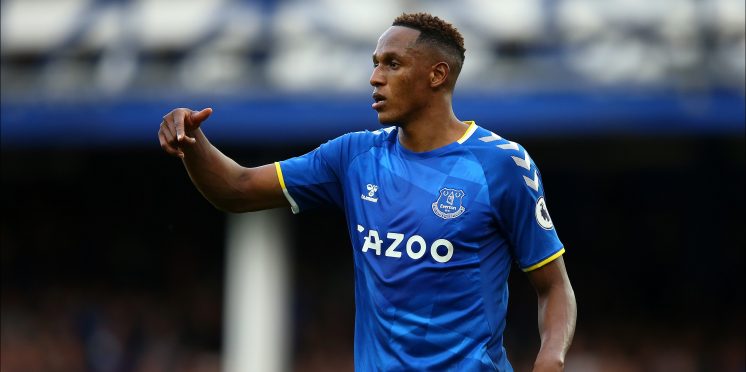 Virals: Everton fan pokes fun at Toffee stars' friendship
Everton star Richarlison has attracted attention after being pictured with the shirt of his teammate on social media.
The Blues prolonged their purple patch with a 2-0 win over Norwich City at the weekend as they pummelled Daniel Farke's side, confining them to six losses across all of their Premier League games to date.
The Blues achieved victory thanks to an Andros Townsend penalty and a later strike from Abdoulaye Doucoure, keeping a clean sheet in the process.
However, Everton were without the likes of star attackers in Dominic Calvert-Lewin and Richarlison, with the latter being snapped on his own eponymous Instagram handle in a hilarious story post.
Richarlison was pictured watching from the stands at Goodison Park as he held up a shirt clearly marked with teammate Yerry Mina's name and shirt number.
One Everton fan, Bradley Cates (@Bradley_Cates_) took to Twitter to poke further fun at the image as he reshared the story post with the caption 'very nice of Yerry Mina to give his shirt to a fan' in a nod to the friendship enjoyed between the two Blues.
Twitter: Very nice of Yerry Mina to give his shirt to a fan. #EFC https://t.co/SUEsHeEaFU (@Bradley_Cates_)
Read Everton Verdict
The moment is certainly a heartfelt one in tribute to his South American teammate.
It is indicative of the closeness between elements in the dressing room and offers more than just superficial joke in terms of insight.
Evertonians should take comfort in the closeness enjoyed between the two Everton stars and hope that it may long-continue.
---