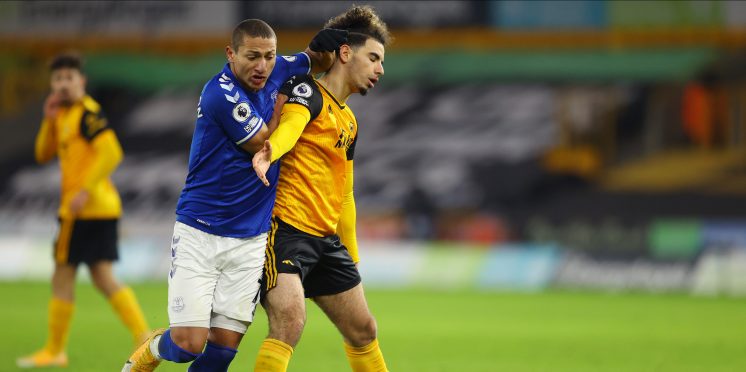 Everton don't plan to sign a striker despite Ellis Simms departure
Despite the departure of Ellis Simms on loan to Blackpool earlier this week, Everton have no plans to sign a replacement striker, according to the Liverpool Echo.
The report detailed the thinking behind Everton's attacking options. Simms' departure and the recent injury to Dominic Calvert-Lewin means that Cenk Tosun is currently the only available out-and-out striker at the club.
Understandably, concerns may be felt by Everton fans about a lack of depth up front. However, the Liverpool Echo confirmed that Richarlison is likely to be deployed as a striker in the absence of Simms and Calvert-Lewin, at least on a temporary basis.
The report added that, when the club loaned out Moise Kean and Theo Walcott over the summer, they did so in confidence with the belief that they still had enough attacking options available at Goodison Park.
Simms was viewed as an emergency prospect by senior club officials and was 'among a list of players available to Carlo Ancelotti' should the squad find itself curtailed by injury and suspensions. In this pecking order, Tosun was a distinct backup behind Richarlison and the club's top scorer Calvert-Lewin.
Conversely, the club are reportedly open to selling Tosun and sticking solely with Richarlison at present.
Read Everton Verdict
There is a commendable logic to this pecking order, but Everton risk being caught out. Were anything serious to happen to Richarlison, Everton could be left in limbo with something of an injury crisis at Goodison Park.
In that view, the club would be sensible to at least explore any viable options on a short-term loan basis as a form of insurance. They may be doing as such already, though, as the Toffees remain in the race to sign Joshua Zirkzee from Bayern Munich.
---