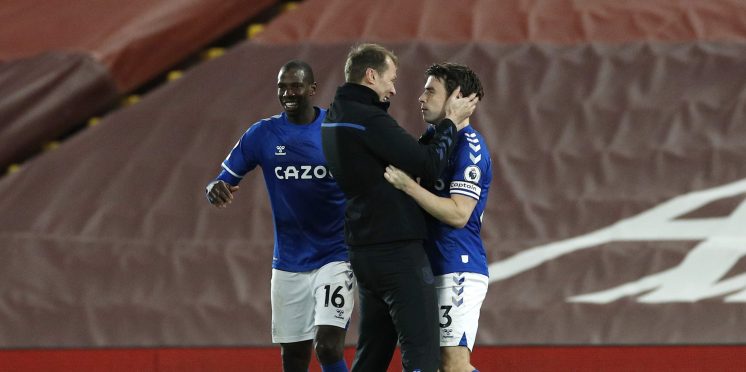 Report reveals what Duncan Ferguson said to provoke Jurgen Klopp
Everton assistant manager Duncan Ferguson took the spirit of the Merseyside derby to heart as he invoked the ire of Jurgen Klopp – and his provocative words have since been revealed.
According to reports in The Mirror, the failure to draw the concession of a penalty against the Blues was met with a smug, wry smile and laughter from Ferguson, who himself was a regular of Merseyside derbies as a player.
Carlo Ancelotti's assistant had his taunt picked up by the Reds' boss during the flashpoint. The Liverpool boss is said to have then asked Ferguson: "Why are you laughing?"
This allegedly then prompted the Blues' assistant to respond: "We are allowed to talk or is it just you, Jurgen?", which added to Klopp's wrath.
Everton captain and Republic of Ireland international Seamus Coleman had to intervene to prevent tempers from spilling over into a more grievous incident in a show of leadership from the 32-year-old right-back.
Coleman and Ferguson are no strangers to the Toffees' anguish at Anfield in Merseyside derbies, with Everton having failed to win at the venue since 1999 prior to the weekend.
Read Everton Verdict
The clash between Klopp and Ferguson should hardly raise eyebrows for supporters of both clubs. Hot fury is a mainstay of any good rivalry, and the anger and taunting from both men is merely symptomatic of the wider resonance of the Merseyside derby.
If anything, the incident should be a source of pride for Everton fans; Ferguson's comments only serve to further solidify his cult hero status as a loyal servant of the club.
---