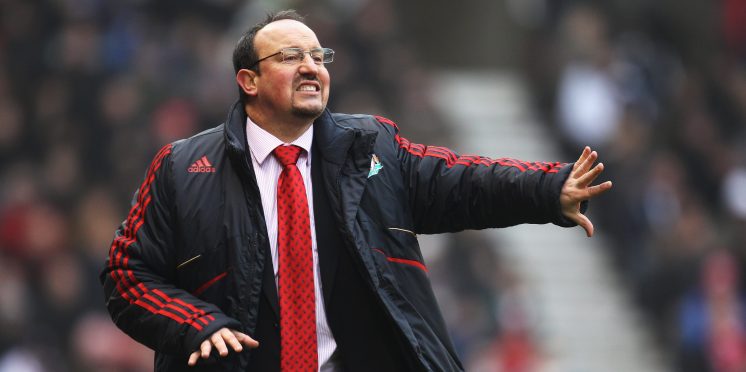 Neville Southall Unconvinced by Everton Links to Rafa Benitez
With Everton widely reported to be closing in on the appointment of former Liverpool boss Rafa Benitez as the club's new manager, former Toffees ace Neville Southall was unconvinced.
Offensive banners were unveiled around Goodison Park last night as enraged fans vented their disgust at the potential appointment.
In further evidence of the divisiveness of the potential appointment, Alan Brazil has recently claimed that the board mirrors fan concerns.
With rifts forming both inside and outside of Goodison Park, the appointment retains the potential to destabilise the club.
Southall, who was speaking to talkSPORT, was unsure of Benitez' ability to convince fans that he is the right man for the job.
"I think Benitez is a good manager. But is he right for Everton? Not a chance. He's Liverpool. They won't wear it," Southall said.

"He's going to have to do something special. But he'll do well do produce something special because it's a work in progress. I'd rather have Duncan Ferguson there. I think he's a good manager.

"Why not give him a season's contract? We aren't going to be any worse then than we are now. Rafa Benitez? No. Good manager in his own right, but too many connections with Liverpool."
Benitez, who famously lifted the Champions League in 2005 with Everton's arch-rivals, is still living on Merseyside and is local to the club.
Read Everton Verdict
As simmering anger threatens to boil over on Merseyside, mounting fan pressure could make a Benitez appointment increasingly untenable.
Results will likely determine whether Benitez' Liverpool connections soon fade or remain at the forefront of fans' minds.
Regardless, Benitez could be left facing a Sisyphean task to shed his former club's ties – despite leaving over a decade ago.
---